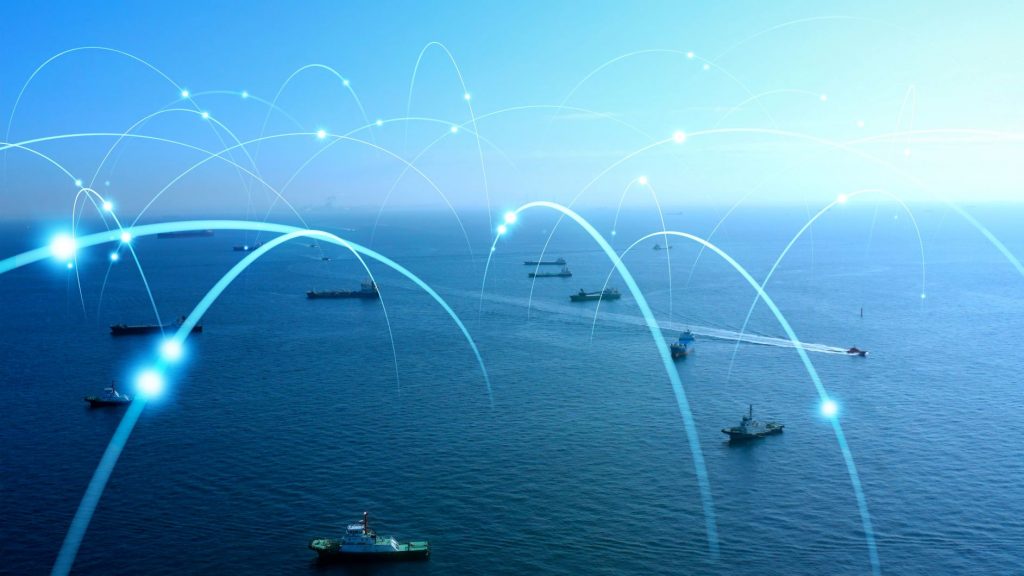 "Having a secure and proven reliable maritime data communications toolset is essential to the successful adoption of our cloud based Fleet Operations Solution."
Frank Coles, CEO, Wallem Group
THE CHALLENGE
When Wallem started to look for a new partner for their satellite communication services, it had set three key objectives:
Improve crew welfare
Streamline the rollout of its new Fleet Operations Solution across the managed fleet in an efficient and cyber-secure manner
Cyber risk management onboard
THE SOLUTION
As an independent provider of advanced cyber-secure solutions for the maritime industry, GTMaritime assessed how it could support Wallem Group with the installation of its new cloud-based Fleet Operations Solution and provide an alternative solution to address cyber-security management and data exchanges between ship and shore.
The original method of delivering data files via email was replaced with  GTReplicate, GTMaritime's solution for replicating and distributing data files.
Using GTMaritime's data transfer platform to optimise data streams between ship and shore, GTReplicate enabled the independent transfer of PMS data, removing the requirement for email transfer whilst optimising and overcoming the challenges faced with satellite communications. Such challenges included:
Dropped connections by either obstruction or change of satellite. This was covered by GTReplicate's ability to cache data and resume at the point of failure unlike other file transfer protocols that restart at the beginning resulting in prolonged connections and increased data consumption
Data usage and costs were reduced by compression techniques
The encrypted transfer reduced the need for additional security measures such as VPN
In addition to GTReplicate, GTMaritime supplied GTMailPlus, and GTSentinel to enhance the customer's cyber-security management further and provide it with greater control and visibility. The key features of each included:
GTMailPlus will replace the existing email system. Its spam management provides complete control over the quarantine enabling tools to release blocked mail on demand and offers superior security capabilities including alignment with the customer's bespoke security policies which it can control.
GTSentinel provides a comprehensive antivirus solution for managing updates across the fleet of vessels which can also be managed remotely. This includes an alerting system which enables immediate action to be taken should a computer on-board become infected.
IT personnel will also be able to manage each product with ease remotely on-shore via a consolidated dashboard. Furthermore, GTMaritime provided a tailored installation plan which included migration support to facilitate remote installation and remove the need for an engineer to board the ships.
THE RESULTS
GTMaritime provided a complete communications package which will not only support the deployment of its customer's new fleet operations solution but will also enhance the user's overall data communications experience and security. The advantages of a single provider delivering multiple, complementary solutions were considered key in the decision to purchase GTMaritime's solutions: these included a streamlined migration and management process, seamless customer support and administrative control over secure and reliable products. The customer will also benefit from future product developments, as GTMaritime continues to develop new product features in line with customer-specific needs.
Discussing the decision to procure GTMaritime's solutions, Frank Coles, CEO of Wallem Group said,
"Having a secure and proven reliable maritime data communications toolset is essential to the successful adoption of our cloud based Fleet Operations Solution. When researching the best solution to replace our existing email system it became clear that GTMaritime has set the de facto standard for secure and simple email and data transfer to support maritime digitalisation. Providing fleetwide control and automation of email, data synchronization and endpoint workstation security relieves the crew from the burden of managing the daily operation of these processes. We are in the process of rolling the GTMaritime suite of capabilities across our fleet.
"I have also been impressed with GTMaritime's track record of providing continual improvements to its portfolio, offering an independent maritime digitalisation platform that can take care of our expanding requirements well into the future."
The fleet wide rollout has commenced with the GTMaritime team credited for its high level of support and responsiveness as the solutions are simultaneously deployed across multiple time zones and vessels. By the end of the first quarter of 2021 all of the fleet's data communications are expected to be powered by GTMaritime.