GTReplicate allows IT managers to configure, monitor and execute simultaneous file transfer tasks from a central location. Utilising its powerful scheduler, tasks can run automatically with no human intervention.
Version 2 available now, this includes a host of new product features along with enhancements and improvements to existing functionality.
GTReplicate.Cloud Bridge.
GTReplicate has been updated to allow integration with SharePoint. This is the first step in providing full cloud storage integration, providing customers with connections where they need them.
Using GTMaritime's FastNet data transfer platform to optimize data streams between ship and shore.
GTReplicate provides a solution to the replication of data between ship and shore, reducing time and administration required by IT, which ultimately can lead to lower costs and greater levels of compliance / assurance.
By using GTReplicate, changes made to masterfiles and documents on shore can be updated or replaced fleetwide, with delta replications ensuring only the amended data is transferred to the vessel.
"As part of our ongoing commitment to ensuring our vessels have the most up to date files and documentation, MOL LNG were looking for a solution which would allow us to manage this remote data in a timely, cost effective way.
GTReplicate allows us to securely exchange data across our fleet without interruption, built in features within application provides the user with the ability to modify transfer rates, ensuring large updates do not interfere with the connectivity experience of the crew and can scale to various connectivity scenarios."
JOEL WHATLING,
BUSINESS SYSTEMS SUPERVISOR,
MOL LNG
Data Transfer Monitoring

Monitor active and pending transfers from within the dashboard

Email Notifications

Subscribe an email address to receive notifi cations on job events such as transfers or errors

Intelligent Data Sync

When replacing other solutions, GTReplicate validates existing data in the target location, only transferring data that has not yet been replicated

Variables

Define variables against vessels to build in to job definitions for simpler configuration

Pre/Post Job Commands

Define commands to run before and after data replication to control other applications
Optimised data replication

GTReplicate minimises the amount of data being transferred by identifying changes in monitored files.

Central control and management from shore

Manage the fleet from shore with no need for crew intervention. Ability to assign single job to multiple vessels and clients.

Synchronise files and folders

Bi-directional replication of files and folder structures with a focus on ensuring the integrity of the data with the source. Changes or whole files can be replicated in relevant locations as directed by configuration.

Transfer & archive / delete

Robust and flexible file transfer options that allows for a number of configurations to maintain. In situ, move transferred files to an archive or delete files.

Bi-directional transfer

GTReplicate can be configured to transfer data ship>shore and shore>ship through the cloud dashboard.

Cloud based configuration

All configuration for GTReplicate is based in the cloud.

Comprehensive audit and reporting

Reporting includes executions, files included, execution status, started and complete times to allow companies to meet security standards.

Email integration

Define replication jobs that send or receive data from email sources.

Notifications

Configuration within GTReplicate to send notifications upon task completion.

GTRAFT Migration

Now able to replace all the functions of our legacy product, GTRAFT.

Notifications

Configuration within GTReplicate to send notifi cations upon task completion

Post Task Copy

Move data to another location once the replication has completed for archive or other business use
How it Works
Central control and management
Manage fleet from shore with no need for crew intervention
Pre and post transfer processing allows for maximum flexibility
Comprehensive journaling and reporting
Performance optimised for maritime
Maximizes throughput across various connectivity platforms, 3G/4G, L-Band & VSAT
Optimised to only send the minimum required data
No limitations
Ability to transfer all files types and sizes
Allows for automated bi-directional transfer
Simultaneous file transfer tasks from a central
A seamless fleet-wide migration to GTMailPlus for ITM
Delivering reliable and secure data communications for Wallem

Safety4Sea interview Mike McNally on the challenges in the maritime industry
Wednesday 17th of August 2022
SAFETY4SEA recently interviewed Mike McNally, discussing the challenges facing the maritime industry along with how GTMaritime support and assist ship operators in meeting these challenges. Below you can watch the full series of interviews discussing topics such as "What are the key actions that will make a step change in industry's performance during the era […]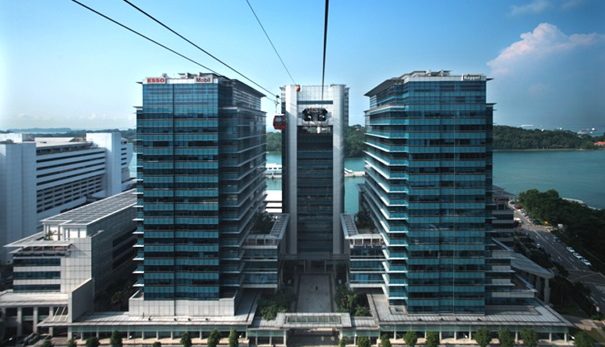 GTMaritime move offices in Singapore
Thursday 11th of August 2022
Our team in Singapore have moved to new offices, bringing us closer to our customers and putting us at the heart of maritime in Singapore. Our new address is GTMaritime, 3 HarbourFront Place HarbourFront Tower 2 Level 11 Singapore 099254 Our telephone numbers remain the same; Sales: +65 68714820 Support: +65 68714821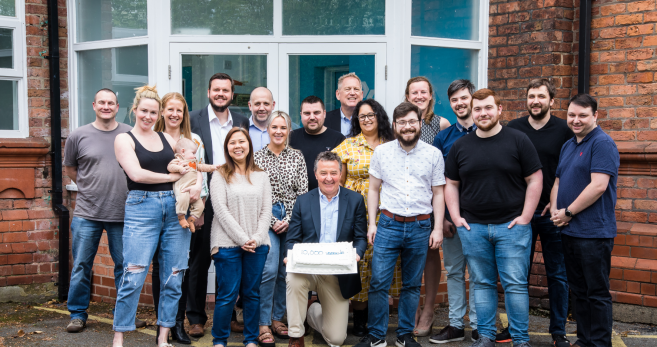 GTMaritime celebrates 10,000 vessel milestone
Tuesday 17th of May 2022
Leading provider of secure maritime data communications software, GTMaritime, has passed the 10,000-vessel installation milestone, as worldwide demand for secure and reliable maritime software-based solutions continues to grow. GTMaritime customers now include some of the largest ship owners and operators in the world with increasing data traffic moving between ship and shore driving a […]
You can contact our team by telephone, requesting a call back by completing the form or chatting to us by clicking the chat widget at the bottom of the screen.
UK support: +44 (0) 1925 818940
Singapore support: +65 68714821