Low Bandwidth Solutions
Ensure your vessels remain connected and secure even in areas of low bandwidth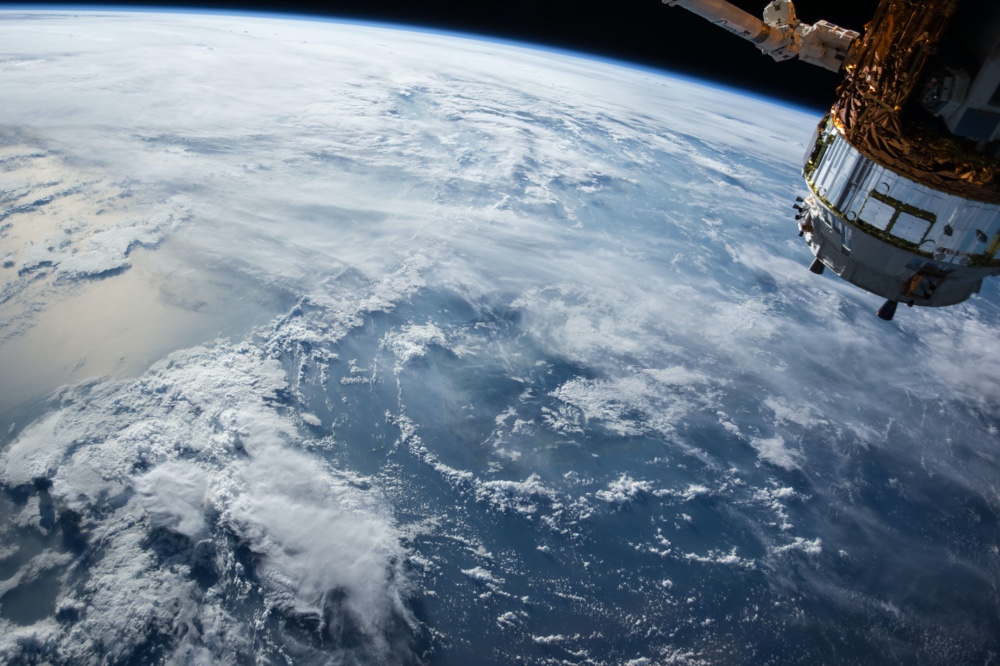 Solutions to suit your bandwidth
Satellites can be a costly means of communication. Specifically, where low data plans are in place ensuring you get the most out of the minimal bandwidth is crucial What would happen if you got to 99% of a data transfer and the connection was interrupted? Do you have to start again from zero sending the same data twice? Do you find yourself emailing the same content to multiple recipients? Having a smaller data pipe shouldn't mean you are restricted.
Solutions
GTMaritime's suite of services focus help you get the most out of your limited connection.
Email
Specifically designed for maritime satellite connectivity, GTMailPlus reduces the size of the transmission using its high compression and deduplication within the same mailbag, lowering the overall data usage costs. In the event of an interruption due to interference, poor coverage or failure, the connections are paused and will resume from the point of interruption eliminating the requirement to resend the same data again.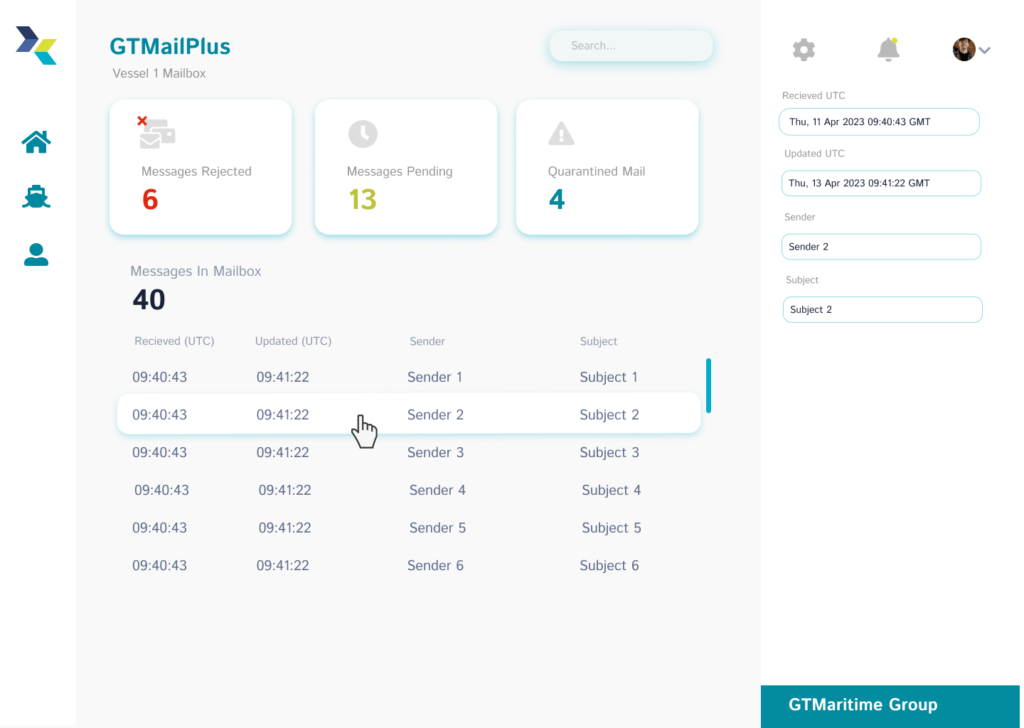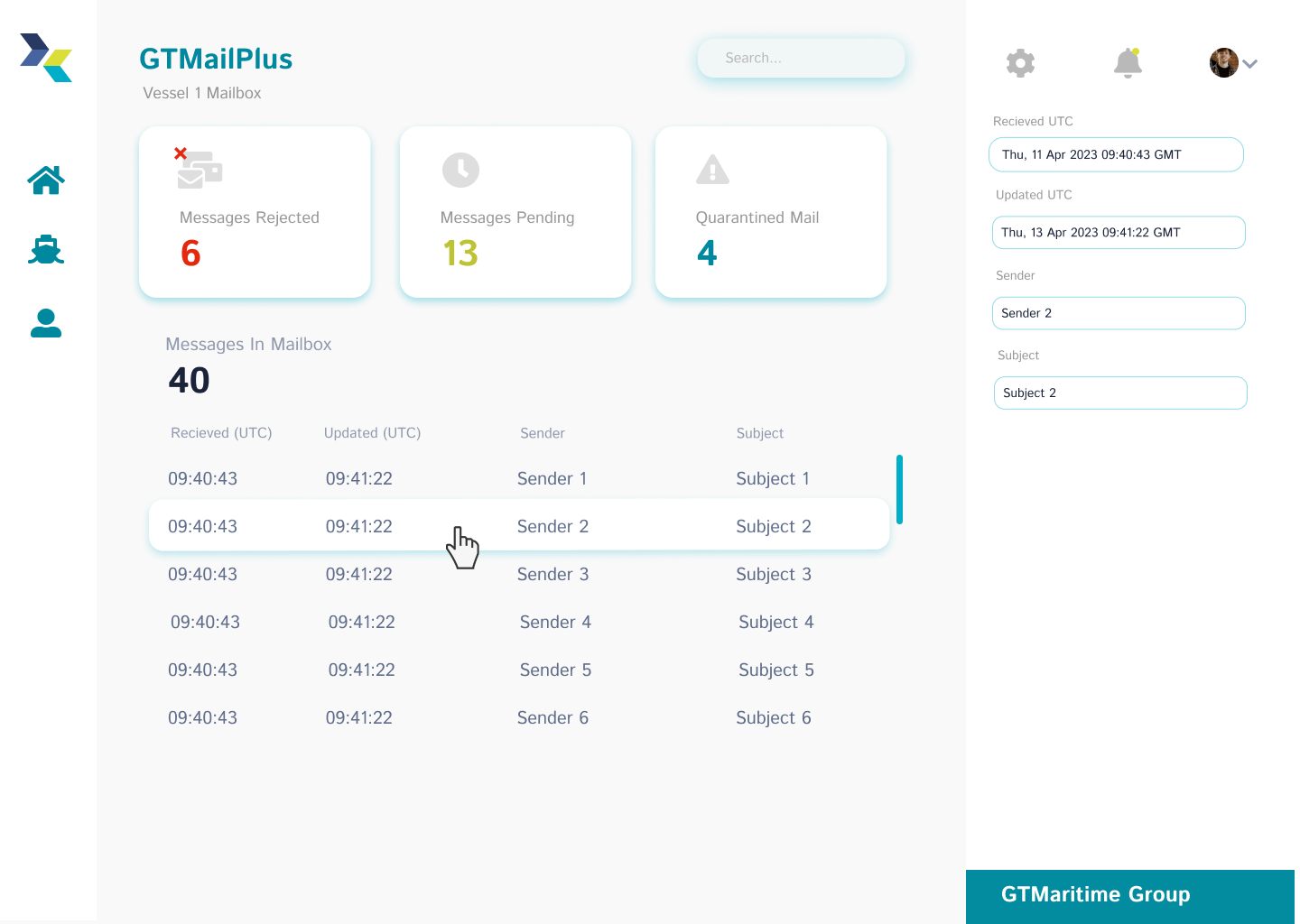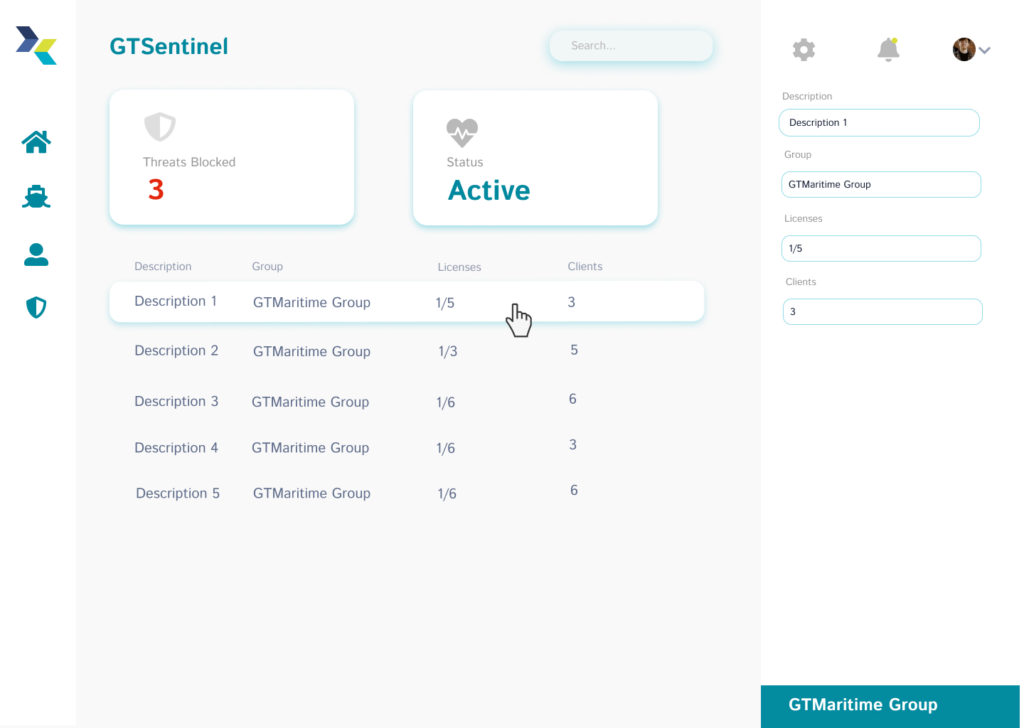 GTSentinel
Standard antivirus protection software is often not suitable for the maritime industry and will often fail to provide adequate protection, leaving vessels and businesses at risk. GTSentinel, powered by ESET, has been developed specifically for the maritime market to provide end point protection whilst having minimal impact on your communication network. Within GTSentinel you have the option to choose how often you receive the optimised updates, giving you the ability to work within your connectivity and budgets.
File Transfer
What if you were performing a data transfer between ship and shore and your connection was interrupted? Does your system know how to retry on its own? Does your system understand the difference between your cheaper primary connection and your expensive backup connection? How much of your time is dedicated to this simple task?
GTReplicate is designed to take this time and decision away from you, based on your decided configuration. For example, you may choose to enable your file transfers to flow over your primary connection and pause when unavailable, only allowing high priority to flow over your backup connection.