Solutions for LEO & High Bandwidth Networks
GTMaritime solutions are developed to work in conjunction with LEO and high bandwidth networks to ensure connectivity, even if you experience a decrease in service.
LEO & High Throughput Networks
Since the introduction of high throughput satellites such as VSAT along with the newly released LEO networks, operators have utilised this greater bandwidth onboard vessels to transfer more and more data. This means your operations have become more efficient but also more reliant upon technology driven by the internet. This has allowed for closer integration between the ship and shore. But what happens when this technology you've become so reliant upon is not operational? Perhaps your vessel is in a busy port where contention reduces performance, or poor coverage causes disconnections, or perhaps you are in a area not yet covered by high bandwidth networks.
Solutions
GTMaritime's suite of services focus on the principle of securely optimising and delivering data, no matter the carrier or platform used.
Email
Email is a critical tool for communicating with agents when entering port, or even delivering noon reports. GTMailPlus using its breakpoint recovery will pause when a connection disconnects and allows for failover to backup connection resuming where the transmission stopped, reducing unnecessary costly retransmissions, and sending data in a timely manner. 91% of cyber attacks start with a phishing email, open connectivity onboard puts your vessels at risk.
Which is why GTMailPlus implements various security measures to prevent unwanted data being received onboard. A combination of Anti Spam, Anti phishing, Anti Virus and Anti Malware systems work together to stop and quarantine unwanted and dangerous content as standard. GTMailPlus includes an enterprise grade suite of security applications to ensure communications are fully protected.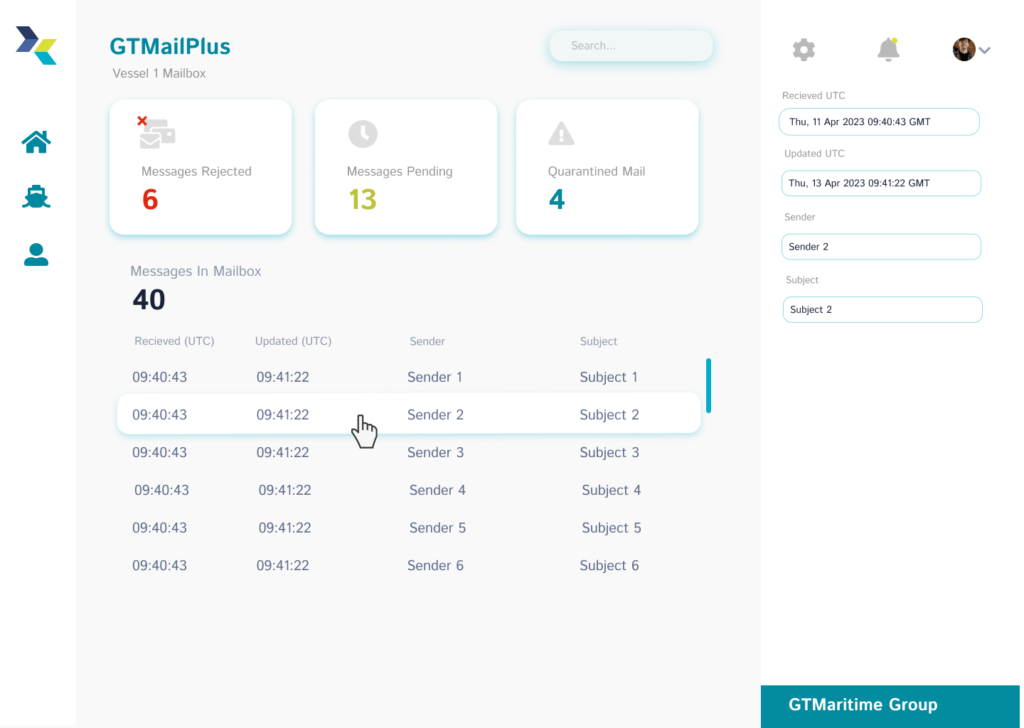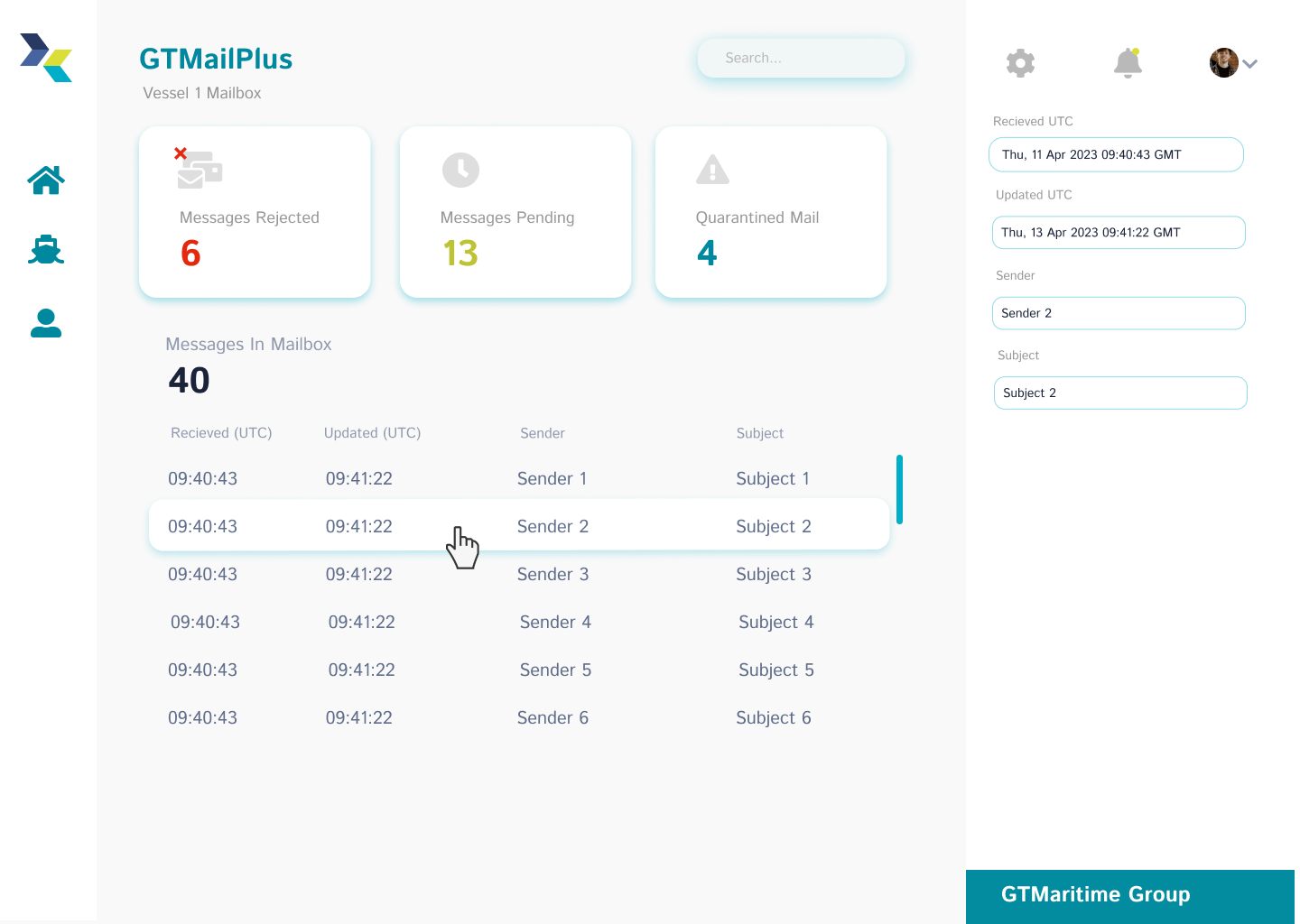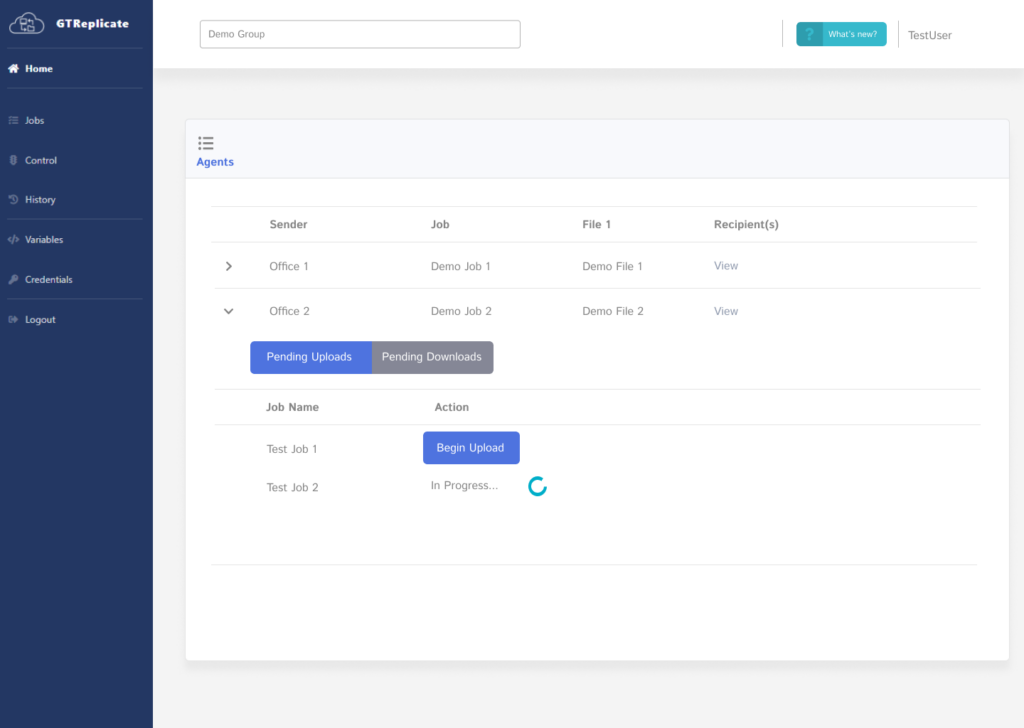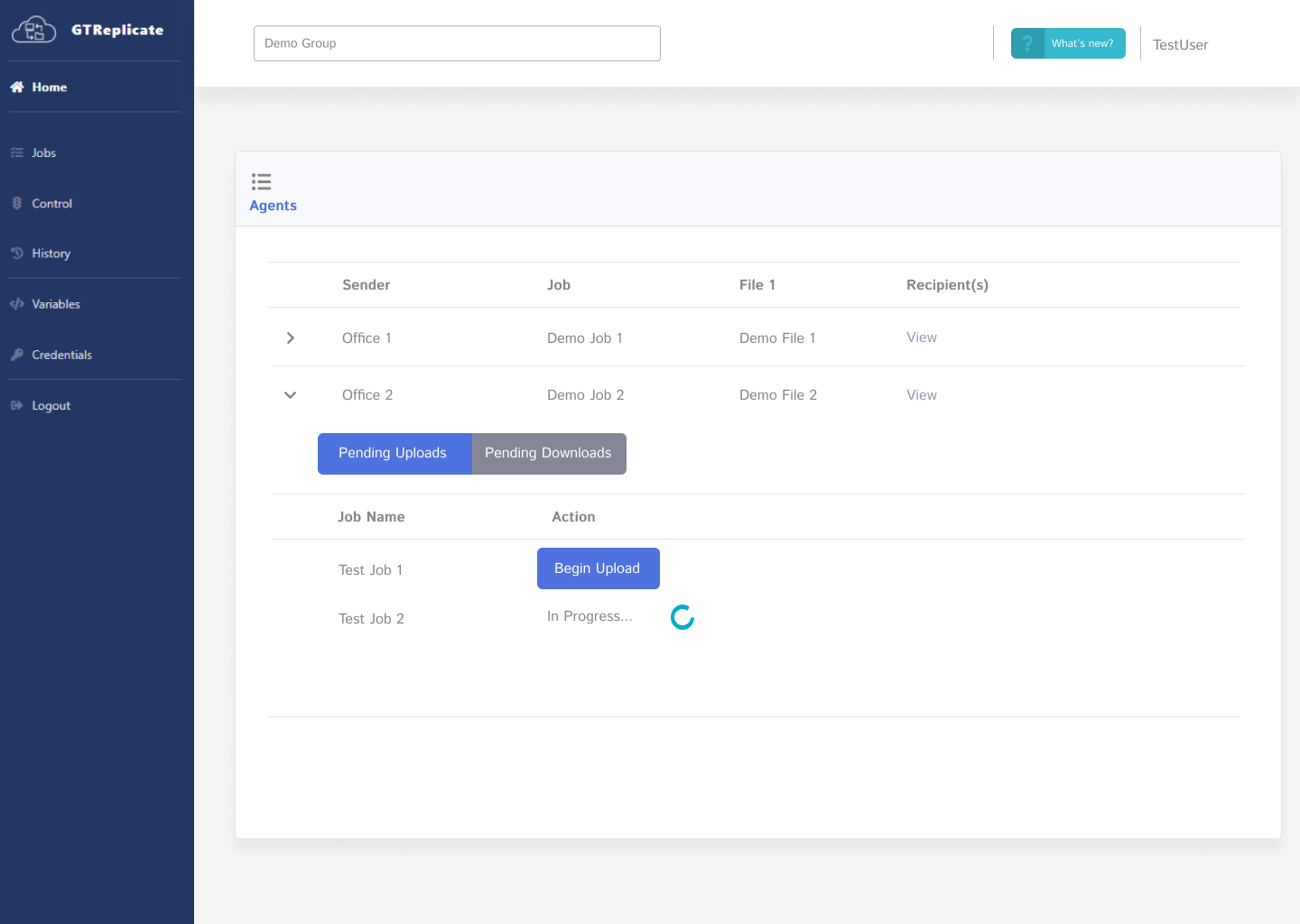 File Transfer
What if you were performing a data transfer between ship and shore and your connection was interrupted? Does your system know how to retry on its own? Does your system understand the difference between your cheaper primary connection and your expensive backup connection? How much of your time is dedicated to this simple task?
GTReplicate is designed to take this time and decision away from you, based on your decided configuration. For example, you may choose to enable your file transfers to flow over your primary connection and pause when unavailable, only allowing high priority to flow over your backup connection. 
Cyber
With the increase in connectivity to vessels and the volume of data being transferred it is more important than ever that vessels are securely protected. Can your current solution keep up with the challenges of the ever-changing cyber threats? Can your system isolate assets remotely from shore if they are a risk to the network?
GTMaritime, in partnership with CrowdStrike, deliver an end point detection and response (EDR) solution to meet the ever-changing security challenges of business whilst providing the support and service to meet the security challenges unique to maritime.