data · optimised · secured · delivered
We are GTMaritime: experts in maritime data transfer.
With over 20 years of expertise, we understand the specific data needs of the maritime industry. Our reliable services and unrivalled 24/7, 365 support help simplify the complexity of remote connectivity, keeping you secure and travelling in the right direction.
Because we are more than just mail, our fully optimised and connected fleet solutions are thoroughly tested to give you highest availability and redundancy of service. Our services and global technical support ensure that we make life easier for both crew and shore-based IT. Adding value to ensure you are regulation-ready and running at optimal operation performance.
GTMailPlus
GTMailPlus is a cutting-edge email service designed for use in demanding remote environments – delivering a suite of applications which have been fully optimised for maritime satellite communications.
In the last 12 months GTMaritime have:
Stopped over 90,000 malware attacks that were unknown to standard antivirus services.
Blocked over 5.3 million spam messages.
Stopped over 1.7 million known viruses using multiple different antivirus solutions.
GTMaritime offer a free phishing penetration test for GTMailPlus customers
GTReplicate
Update your fleet's files and data with a cyber secure cloud based tool that reduces effort and errors.
GTReplicate allows IT managers to configure, monitor and execute simultaneous file transfer tasks from a central location. Utilising its powerful scheduler, tasks can run automatically with no human intervention.
Using GTMaritime's FastNet data transfer platform to optimize data streams between ship and shore GTReplicate provides a solution to the replication of data between ship and shore, reducing time and administration required by IT, which ultimately can lead to lower costs and greater levels of compliance / assurance.
GTDeploy
GTDeploy helps minimise your risk by allowing you to simply deploy software update patches to remote locations.
Designed specifically for the demands of satellite connectivity GTDeploy harnesses the power of our FastNet data transfer platform to optimize data streams between ship and shore.
If just one piece of software isn't up to date you are at risk. Software updates are vital to your cyber security – they patch security holes, fix and remove bugs and add new features.
GTSentinel
GTSentinel is a comprehensive antivirus solution, optimised for the maritime market and designed to protect the vessel whilst minimising the impact on communication networks. GTSentinel utilises the industry leading, well respected endpoint antivirus solution from ESET.
Standard antivirus protection software is often not suitable for the maritime industry and will often fail to provide adequate protection, leaving vessels and businesses at risk.
GTSentinel, GTMaritime's maritime optimised antivirus solution has been developed specifically to overcome the failure points within the maritime sector.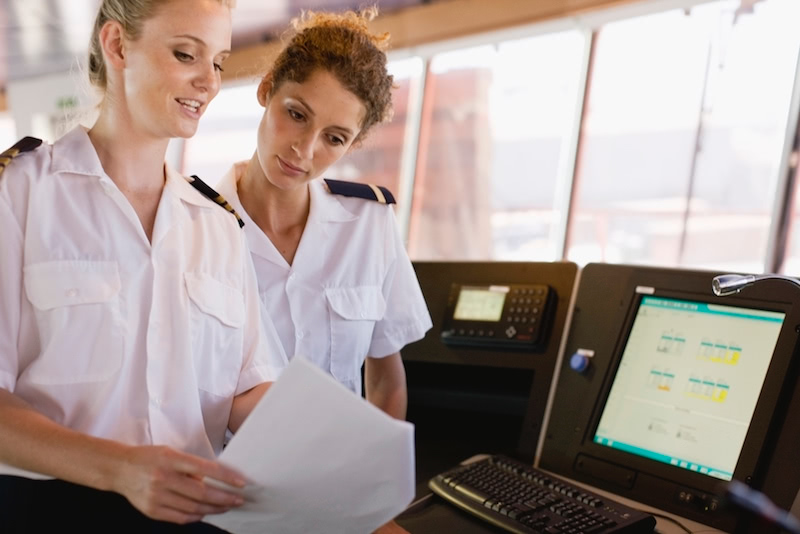 We reduce your digital operational risk, so you stay cyber certain and secure with:
Reduced downtime of your systems with the remote deployment of installations and updates that run in the background with no user interaction
The confidential transfer of your integral data as it passes between ship and shore
Secure and flexible network configurations that allow your operators open access to relevant data without being exposed to potential vulnerabilities in vessel networks
The elimination of the need for VPNs, reducing your surface area of exposure and easing network load in the process
Our specialised maritime technical expertise enables us to create certainty, with quality security and integrated data services.
Easy-to-use platforms and remote deployment continue to reduce your attack surface and maintain optimum confidentiality by default. We offer the upmost integrity and bandwidth control.
Our innovative information transfer keeps you one step ahead for future reliability.
We understand the growing demands of staying connected at sea and are looking ahead to the challenges to come.
As a partner driven by innovation, we continuously evolve our support and services. Our high-performance software provides future reliability to ensure that you remain secure and operational wherever the future might take you.
99.98
Network uptime for 12 consecutive months
11600
Unknown malware attacks blocked by Advanced Threat Protection last month 1 in every 2,347 emails
Don't just take our word for it, read what our customers have to say
GTMaritime provides fleetwide data communications infrastructure to PT ABL
A seamless fleet-wide migration to GTMailPlus for ITM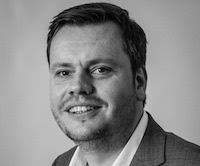 GTMaritime Attracts New Talent as Demand for Data Services Soars
Tuesday 14th of February 2023
Leading provider of secure maritime communications software, GTMaritime, has made three new appointments in response to rapidly rising demand in data traffic. Fast-climbing demand for secure data communications between ship and shore has prompted GTMaritime to make three new staff appointments, each designed to overcome a specific challenge brought by the maritime industry's digital transformation. […]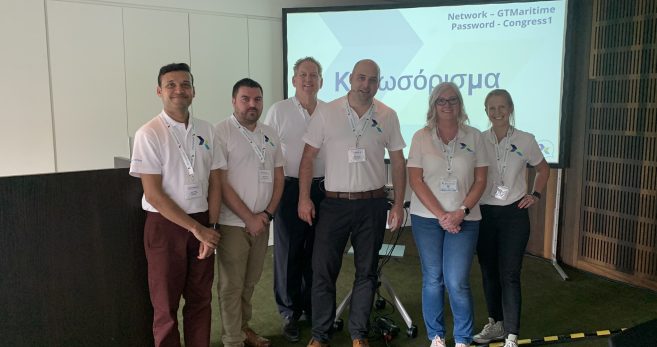 GTMaritime Customer Congress. September 2022
Monday 14th of November 2022
GTMaritime Customer Congress: Product Development Driven by Customer Feedback  The amount of data being transferred between ship and shore came into sharp focus at GTMaritime's recent inaugural Customer Congress, as the leading maritime communications solutions provider offered an insight into traffic handled over the last year. Over a 12 month period, GTMaritime said there had […]
GTMaritime appoints Richard White as Global Commercial Director
Thursday 6th of October 2022
We are pleased to confirm that Richard White has joined GTMaritime as the Global Commercial Director and will be responsible for overseeing GTMaritime's global sales and marketing network. Richard will be taking over from Mike McNally, who has been an integral part of GTMaritime's growth over the last 4 years as we now deliver solutions […]
Airtime and Hardware Independent Solutions