Solutions
Through extensive maritime experience, GTMaritime deliver email, data transfer, cyber solutions and software deployment optimised for your vessel along with 24 / 7 support to ensure you are always connected.
Email
GTMailPlus secures, optimises and delivers email in the most demanding conditions, working across LEO, VSAT and low bandwidth networks.
Efficient email transfer
Resumes transfer from the point of interruption if there is a break or switch in connectivity.
Enhanced security features
Comprehensive security suite included as standard provides end-to-end encrypted communications, protecting against malware, viruses, spam and phishing.
Integration with shore
Option to integrate with your shore based solution (e.g. Exchange, Office 365 etc.) or we can provide an email domain.
Continuity of service
Ability to send and retrieve emails during any interruption in the shipboard email capability.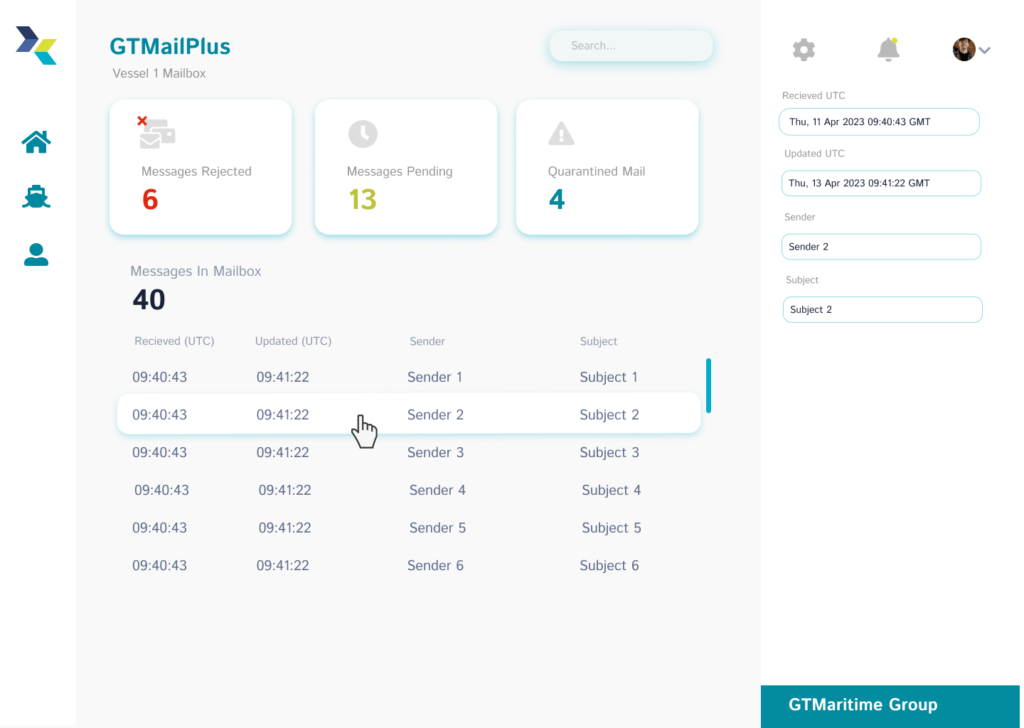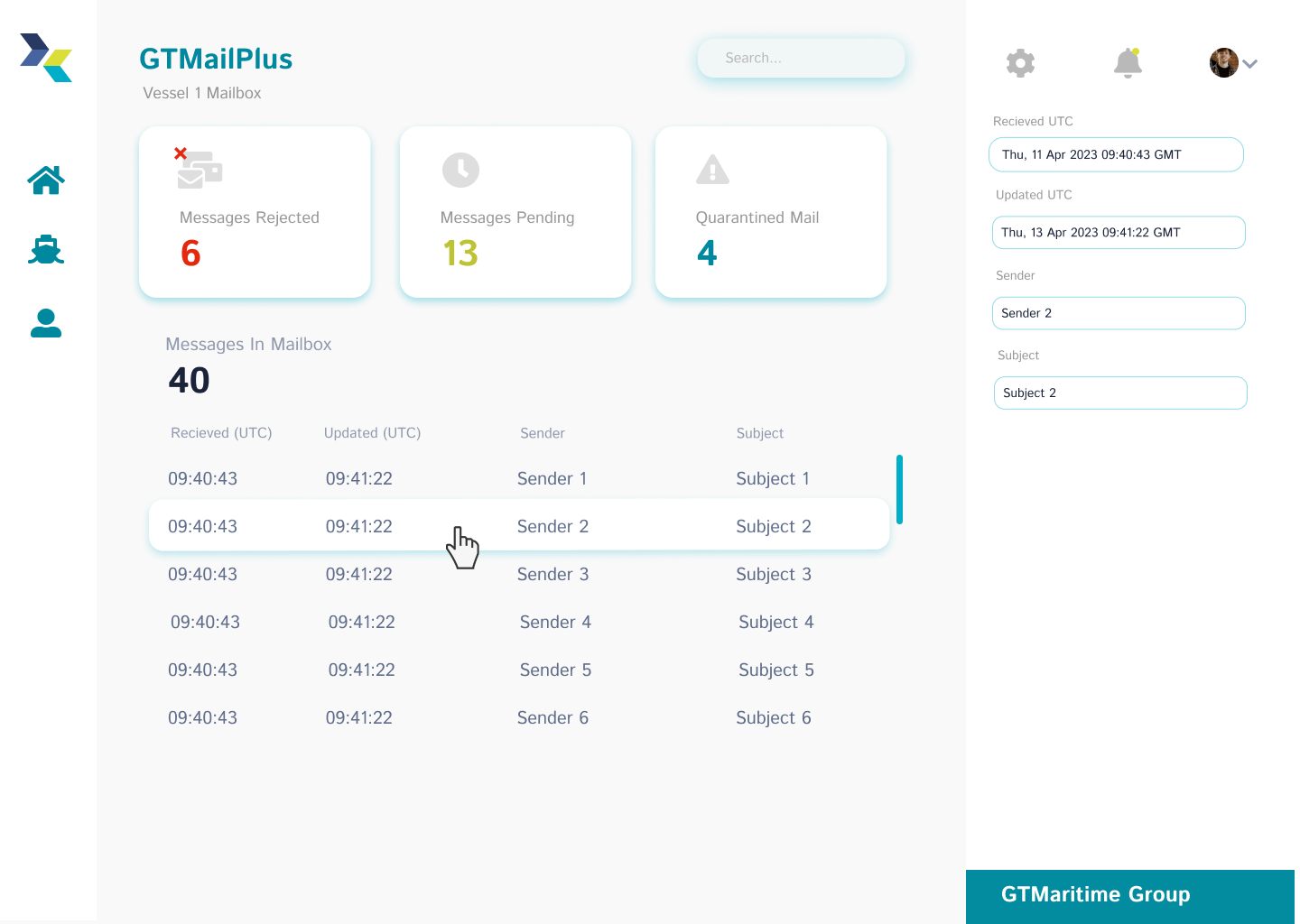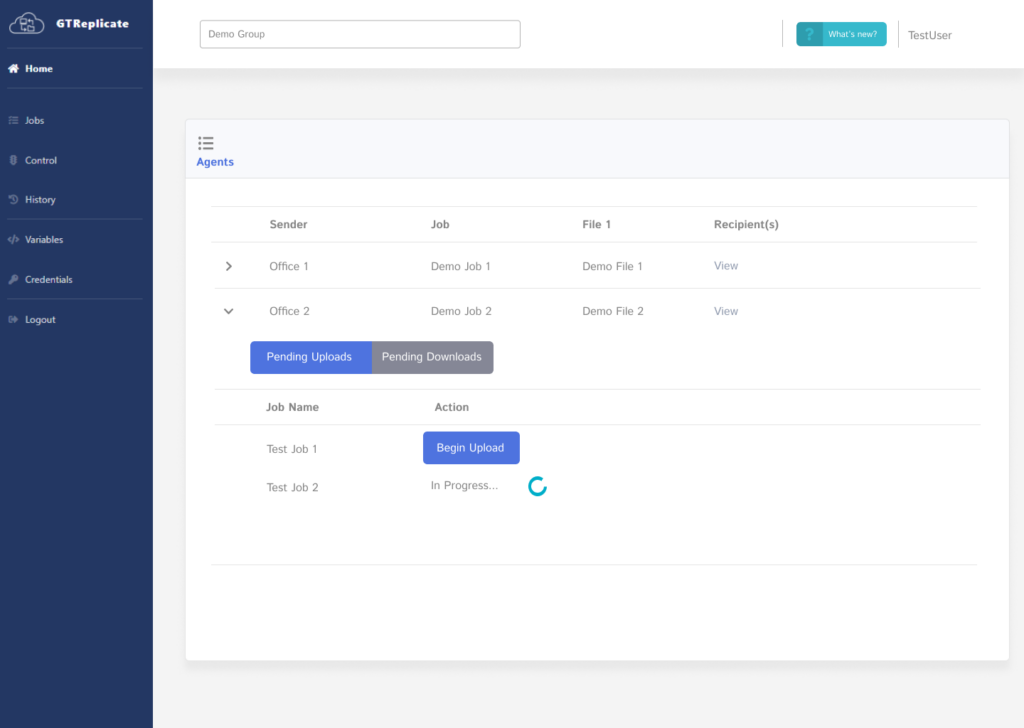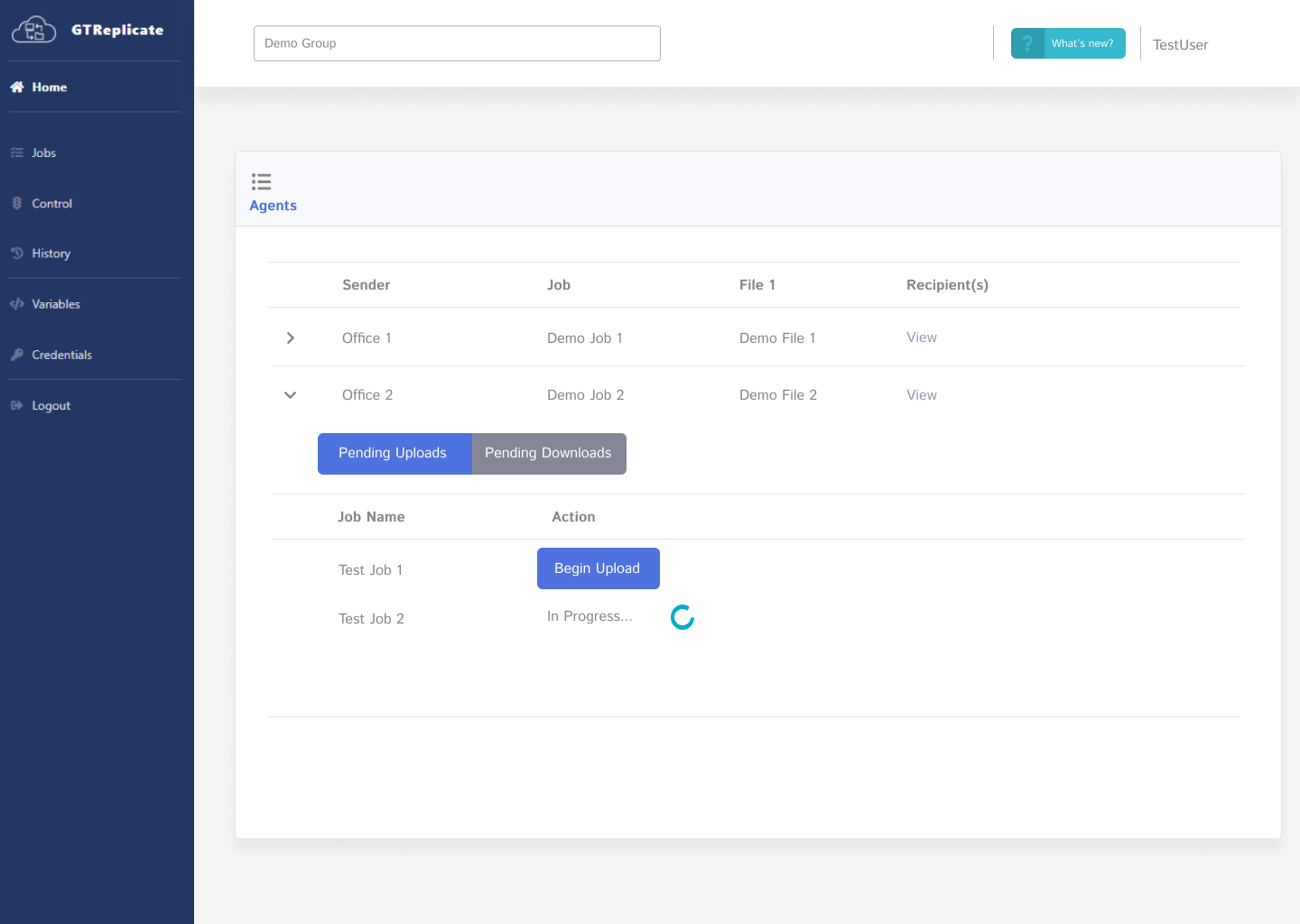 File Transfer
GTReplicate integrates with shore side solutions to exchange data fleetwide securely without interruption.
Optimised data transfer
Resumes data transfer from point of interruption if there is a break or switch in communications, transferring any file size regardless of coverage.
Reduce your costs
Intelligent transfers ensure you send only the data you need to save bandwidth and money.
Integrate ship & shore
We integrate with your shore side file solution such as SharePoint, GoogleDrive etc.
Back office Integration
Integrate with your 3rd party systems such PMS, Internet of Things (IOT), charts, health and safety, training content, etc. to deliver real time updates.
Cyber
Endpoint security to protect your vessels, with options for high and low bandwidth.
Suitable for high bandwidth
Different packages to suit budget and your vessels bandwidth
Low bandwidth Solution
Offer a comprehensive antivirus solution optimised for low bandwidth
Centralised control
Fleetwide remote management and configuration from a single dashboard
24 / 7 support every day
ITIL trained 'at desk' engineers available 24 / 7 every day of the year.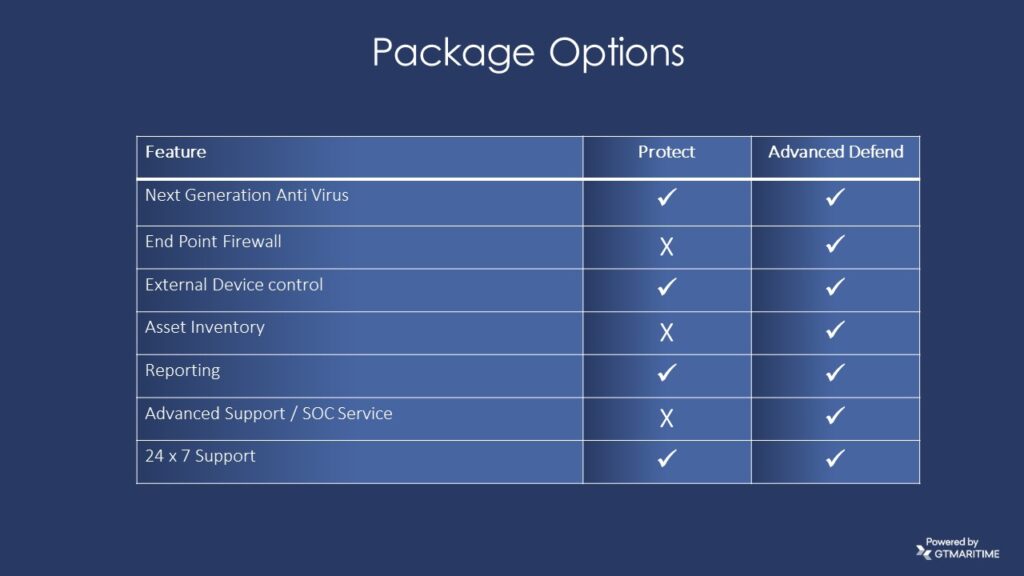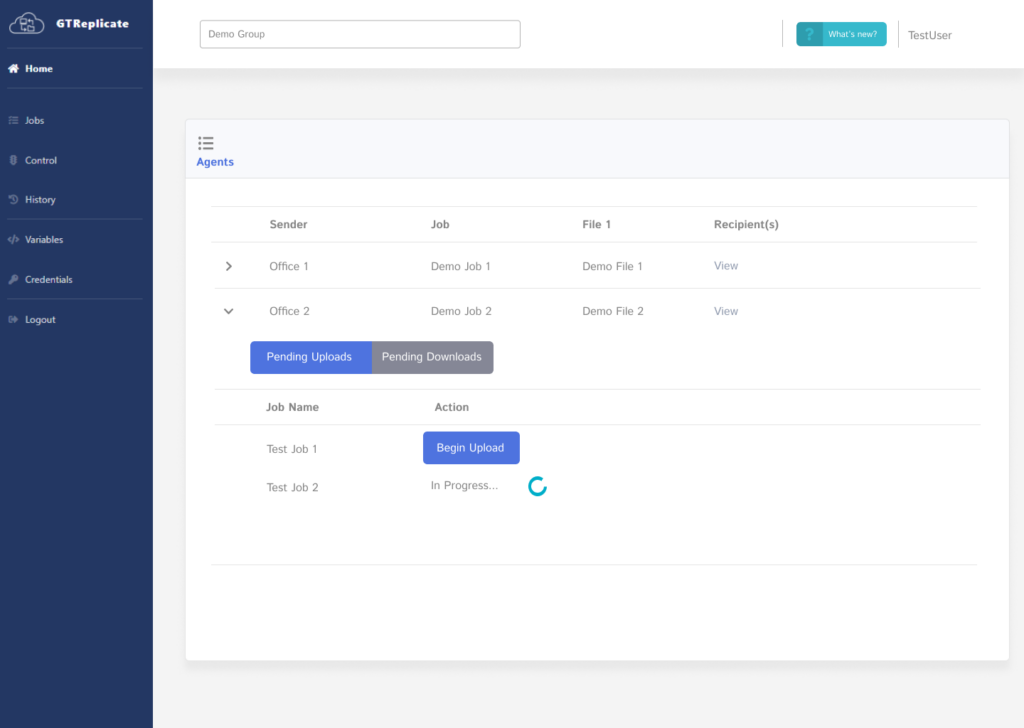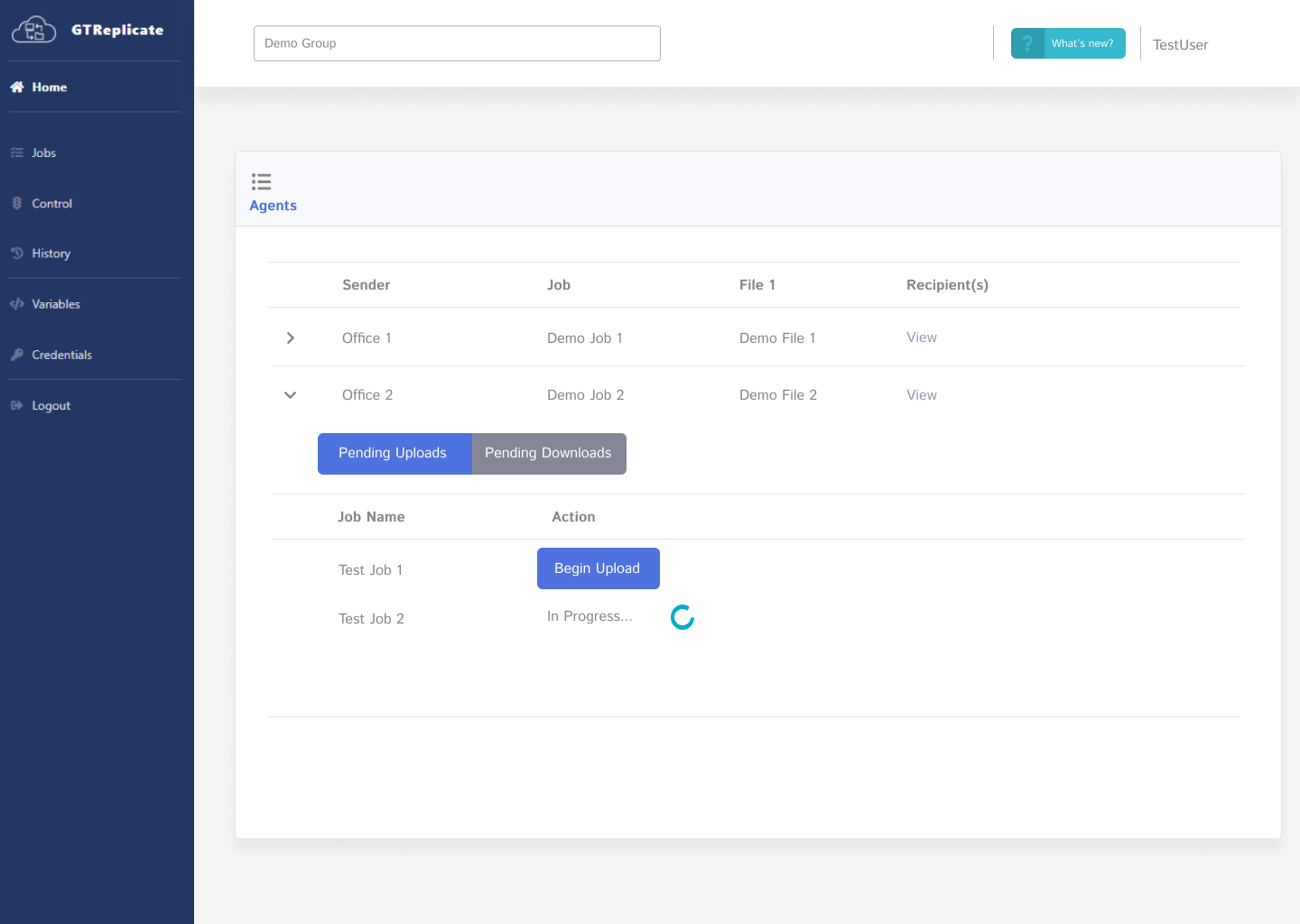 Software Deployment
A simple and secure way to ensure all your vessels are up to date and security compliant.
Keep up to date
Automatically update your software to ensure vessels have access to the latest items released.
Stay security compliant
GTDeploy provides a simple automated way to ensure vessel compliance.
No interference with other communications
Prioritise updates in line with business requirement and bandwidth availability to reduce the impact on other communication requirements
No crew interaction required
Software updates can be set up and automated from the shore.