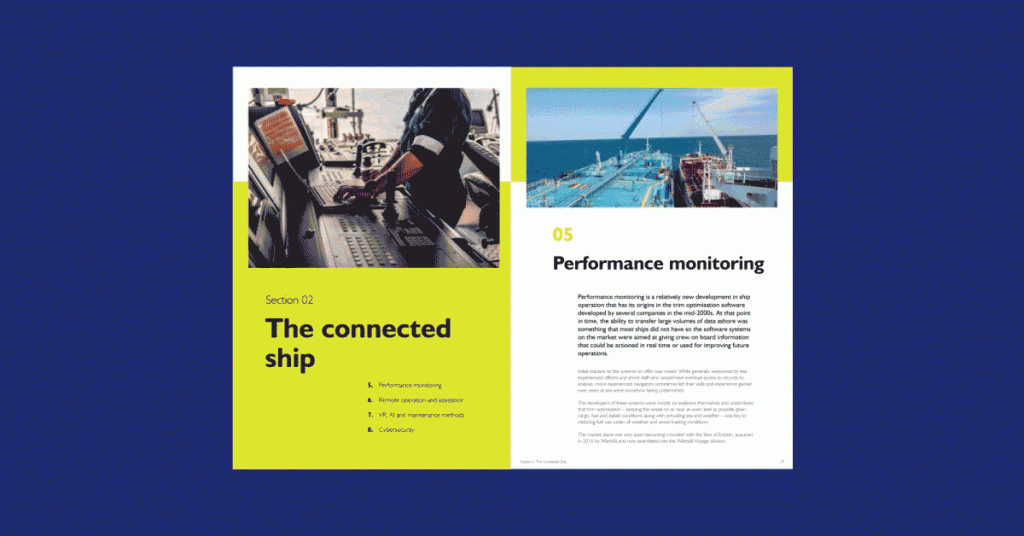 GTMaritime Cyber Security Survey | GTMaritime launches Cloud Bridge | A Guide to Maritime Communications | Smart4Sea Cyber Security Award
Welcome to The GTMaritime Download, our regular newsletter keeping you up to speed with the latest developments at GTMaritime. 

Enjoy reading!
GTMaritime Cloud Bridge integrates storage for GTReplicate
Users of GTReplicate can now benefit from SharePoint functionality, as we continue to roll out further product enhancements to improve ship-to-shore communications and fleet wide data management. This is the first step in delivering full cloud storage integration, providing customers with connections where they need them.

The new feature allows users to seamlessly integrate existing operational processes and synchronise data between SharePoint and vessels using GTReplicate, and upload data directly to SharePoint. Cloud storage integration within GTReplicate removes the time lags that can occur when IT departments alone are responsible for file transfers. Instead, remote employees can now send and receive data to and from vessels wherever they are, without needing support to transfer files on their behalf.

FIND OUT MORE ABOUT CLOUD BRIDGE INTEGRATION WITH GTREPLICATE
A Guide to Maritime Communications, an insight into the future
A must-read for ship owners and operators, The Guide to Maritime Communications examines the topic of modern marine communications from a variety of perspectives.

Beginning with a look at satellite communications infrastructure, it goes on to explore how various aspects of ship operation from safety to crew welfare are benefiting from access to fast and reliable communications networks. The Guide also looks at how the digitalisation of shipping is being enabled and how performance monitoring has expanded into remote operation and assistance, on a road that could see autonomous ships plying the oceans in the not-too-distant future.

DOWNLOAD YOUR COPY
GTMaritime Cyber Security Survey
To understand how the cyber security landscape is changing in response to increased digitalisation, we would like to invite you to take part in our cyber security survey.

The purpose of the survey is to enhance understanding of how cyber-security threats are evolving for clients and how they are impacting the maritime sector to identify any new trends.

The survey is completely anonymous, so you do not need to provide your name or company to take part and no individual information provided will be shared.

CLICK HERE TO COMPLETE THE SURVEY
GTMaritime Shortlisted for Smart4Sea Cyber Security Award
We are delighted to announce that GTMaritime has been shortlisted for the Smart4Sea Cyber Security Award! Recognising organisations that have provided a significant achievement, breakthrough or contribution in any aspect of cyber security in shipping, GTMaritime has been nominated for its intelligent and innovative data transfer platform FastNet.

VOTE FOR GTMARITIME HERE
Open to all maritime professionals, the FastNet Forum is creating a digital community where members are invited to discuss a range of maritime digitalisation topics. As well as offering FastNet data platform updates, it allows members to exchange ideas, raise challenges and propose solutions, and to ask digitalisation-related or GTMaritime-specific questions.
Over the last couple of months, the GTMaritime team have been enjoying some time out of the office at a number of industry events including the Cyprus Shipping News ICT Conference, the first Smart Maritime Network Dubai in November, and Workboat International in New Orleans earlier this month. These events were a fantastic opportunity to meet with customers and our industry partners, to discuss plans for next year and the latest updates from GTMaritime.

Upcoming events
SMN Singapore, 26 January 2022
SMN Rotterdam, 16 February 2022
SMN Athens, 5 April 2022