GTMaritime Achieves Focus Tier Status in CrowdStrike Powered Service Provider Program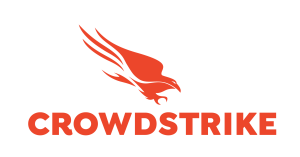 GTMaritime, a leading provider of secure maritime data communications solutions, has announced it has joined as a Focus partner in the CrowdStrike Powered Service Provider (CPSP) program. CPSP partners deliver services underpinned by the CrowdStrike Falcon platform and provide expertise and resources to enable organizations to stop breaches.
GTMaritime joins a group of CPSP partners who have met the Focus requirements of the CPSP program. Focus CPSP partners can choose to incorporate CrowdStrike package bundles or individual CrowdStrike Falcon platform modules into their security offerings.
GTMaritime's extensive technology services and solutions, built on the CrowdStrike Falcon platform, ensures regulatory compliance and protects ships from known and unknown malware and zero-day threats. The CrowdStrike Falcon platform is available from GTMaritime with two options (packaged Falcon bundle or individual Falcon modules) to fit customer requirements. It can include additional Security Operations Centre (SOC) services from GTMaritime to assist users with International Maritime Organization (IMO) compliance, while also offering access to the company's 24/7 support team.
"As a Focus CPSP partner, GTMaritime is dedicated to helping organizations reduce cost and complexity by consolidating point products," said Richard White, Global Commercial Director at GTMaritime. "We are delighted to be working with CrowdStrike and be in a position to deliver one of the most advanced cybersecurity platforms to the shipping industry. As cyberattacks continue to evolve and become increasingly sophisticated, it's vital that ship owners and managers are equipped with the most advanced solutions to track and identify threats and protect ships and connected infrastructure."
Partners and customers are leveraging the CrowdStrike Falcon platform to consolidate their security stack and save on operational costs. They want to easily and cost-effectively protect the broader attack surface including the endpoint, cloud, identity and more. As such, CrowdStrike is best-positioned to meet the needs of security platform consolidation for partners and customers with a single, lightweight agent, cloud-native architecture, integrated threat intelligence and elite human expertise.
Click here to find out more  or if you would like toarrange a demo
GTMaritime Attracts New Talent as Demand for Data Services Soars
Leading provider of secure maritime communications software, GTMaritime, has made three new appointments in response to rapidly rising demand in data traffic.
Fast-climbing demand for secure data communications between ship and shore has prompted GTMaritime to make three new staff appointments, each designed to overcome a specific challenge brought by the maritime industry's digital transformation.
With its solutions and services already a feature on board over 13,500 vessels worldwide, GT Maritime has been a key player in enabling maritime digitalisation through the provision of cyber secure data communications.
As part of its strategy for continued growth, the company has Anthony O'Hagan to the newly created role of Business Information Analyst. Taking ownership of GTMaritime's commercial and operational datasets, O'Hagan has been tasked with their consolidation within a central database. Once completed, the resource is expected to offer new and original tools to support actionable, data-driven decision-making in communications.
In a second appointment, Daniel Doyle has joined GTMaritime as User Interface Designer, in a role which is also new for the company. Doyle has been tasked with enhancing the design of user-centric front-end solutions for new and existing GTMaritime products, working alongside fellow developers, external designers and the wider GTMaritime team to coordinate application design and functionality.
Meanwhile, Antonis Kalaitzis has joined GTMaritime as Technical Sales Engineer, in a specialised technical support role based in Greece which responds to rising regional demand. Kalaitzis brings with him a wealth of experience in computer technology and maritime satellite communications.
Chris Judge, Managing Director at GTMaritime, said: "As maritime digitalisation steadily progresses and data plays an increasingly important role in vessel operations, there is a growing need for secure, reliable data communications services at sea. The addition of three talented and experienced new team members reflects our commitment to continuously improving and updating our solutions in line with the industry's present and emerging requirements."
The latest expansion of the GTMaritime team is part of the company's ongoing investment in talent as it enhances its product development and support expertise. In August 2022, GTMaritime announced the appointment of Patrick Berry as Junior Software Developer and Joseph Burthem as Customer Support Specialist.
GTMaritime appoints Richard White as Global Commercial Director
We are pleased to confirm that Richard White has joined GTMaritime as the Global Commercial Director and will be responsible for overseeing GTMaritime's global sales and marketing network.
Richard will be taking over from Mike McNally, who has been an integral part of GTMaritime's growth over the last 4 years as we now deliver solutions to over 12,500 vessels worldwide. We would like to thank Mike for his service to GTMaritime and wish him all the best for the future.
Richard brings a wealth of leadership experience, with over 16 years in the maritime industry and more than 20 years in senior management. As well as developing digital strategies and solutions in their own right, he has made a speciality of developing organisations to support implementation.
Before joining GTMaritime, Richard simultaneously held the positions of Group Chief Information Officer at Clarksons Platou, and Chief Technology Officer at Sea/ by Maritech where he led the development of bespoke software solutions for the shipping sector and oversaw the digital transformation of the Clarksons service portfolio.
Robert Kenworthy, CEO, GTMaritime commented: "We are thrilled to welcome Richard to GTMaritime. Richard has a proven track record of delivering transformational change in the industry and is an expert in the field of maritime software. As GTMaritime continues to grow, we are delighted to have him on board to consolidate GTMaritime's position as the go-to provider for maritime data communications solutions."
Richard said: "GTMaritime is known throughout the industry for its quality maritime software solutions and high levels of customer support. I'm delighted to join the GTMaritime team at such an exciting time for the industry as it continues to embrace digitalisation and new ways of working. I'm looking forward to supporting customers with their digital strategies and helping to take the GTMaritime business to the next level."
If you have any questions for Richard, or would like to get in touch to discuss any of our solutions and services please get in touch
GTMaritime celebrates 10,000 vessel milestone
Leading provider of secure maritime data communications software, GTMaritime, has passed the 10,000-vessel installation milestone, as worldwide demand for secure and reliable maritime software-based solutions continues to grow.
GTMaritime customers now include some of the largest ship owners and operators in the world with increasing data traffic moving between ship and shore driving a surge in installation requests over the last 12-months.
Jamie Jones, Technical Director, GTMaritime, said: "Over the last year in particular, vessels have been dealing with greater volumes of data – a trend we expect to continue – and there has been heightened awareness of cyber security issues following the introduction of IMO2021. Customers are looking for solutions that are secure, can handle increased data loads and are easy to integrate into vessel operations.
"We understand the growing need to stay connected at sea and continuously develop our services and solutions to deliver reliable, secure, and easy-to-use data services."
GTMaritime offers ship owners and operators a suite of future-proof data communications solutions such as email, endpoint antivirus, data replication and software deployment which have been specifically developed to overcome the challenges of remote connectivity. The company has also created its own multi-stream data transfer platform, FastNet, to optimize secure data exchanges between ship and shore and provide the core of all GTMaritime solutions going forward.
"We are extremely proud to be the data transfer solutions supplier of choice for so many vessels worldwide, and to have GTMaritime products installed on over 10,000 vessels is testament to the hard work and dedication of the GTMaritime team," said Rob Kenworthy, CEO, GTMaritime.
"GTMaritime has evolved over the last two decades with the demands of the shipping industry and I'd like to thank our customers for their continued loyalty, but also our partners and resellers for their support and the important role they have played in reaching this milestone."
GTMaritime saves time with GTReplicate V2 ship-shore file share launch
Leading provider of secure data communications software to the shipping industry, GTMaritime, has launched a new version of GTReplicate, as part of its continuous evolution of solutions to meet specific customer needs.
By enabling the replication of data between ship and shore, GTReplicate offers proven and significant reductions in administration time and cost for IT departments, based on capabilities built into  GTMaritime's FastNet data transfer platform. The company recently added the SharePoint integration function Cloud Bridge, so that GTReplicate users can also gain access to cloud-based storage facilities.
Based on user experience, GTMaritime is now ready to unveil GTReplicate V2, whose reinforced security and in-service stability are included in a range of enhancements designed to accelerate uptake.
The additional product features available from GTReplicate V2, include:
Email integration – customers can now define replication jobs that send or receive data from email sources
Pre/post job commands – define commands to run before and after data replication to control other applications
Post task copy – the ability to move data to another location or archive following replication
Variables – define variables against vessels which can be built into job definitions for simpler configuration
Data transfer monitoring – monitor the status of data transfers from the GTReplicate dashboard
Email notifications – customers can now activate email notifications to receive updates on job events such as transfers or errors
Intelligent data syncing – when replacing other solutions, GTReplicate can validate existing data in the target location, and will only transfer data that has not already been replicated.
GTRAFT Migration – now able to replace all the functions of our legacy product, GTRAFT, and so much more…
GTMaritime Global Commercial Director, Mike McNally, said: "At GTMaritime we always put the needs of our customers first and we are continuously developing and improving our solutions to address both customer and industry needs as they evolve.
"GTReplicate V2 is a smart solution which allows IT managers to configure, monitor and execute simultaneous file transfer solutions; its powerful scheduler allows necessary tasks to be executed without human intervention. As part of our continuous product improvement process, we have added a host of new features to the GTReplicate product roadmap to further support our customers operations, and deliver greater control, security and flexibility."
GTMaritime Download, Issue 4
Welcome to The GTMaritime Download, our regular newsletter keeping you up to speed with latest developments at GTMaritime.



In this issue we share some exciting new developments and product updates as we continue to keep your vessels and crew connected and cyber secure. We are also delighted to share that over 7,500 vessels are now using solutions powered by GTMaritime and to introduce the FastNet Forum where customers can get involved in a range of discussions. We also discuss the IMO2021 guidelines for maritime cyber risk management, and hope you find our advice and insights on this important new regulation useful in helping ensure continued compliance. Enjoy reading!
GTMaritime announces move to Employee Ownership
GTMaritime is proud to announce that it has transitioned its business to an Employee Owned Trust (EOT). The move to an EOT is an exciting development which is set to incentivise employees under the guidance of the management team responsible for establishing GTMaritime as a leading provider of secure data communications software to the shipping industry. The structure of the trust enables existing and future employees to become direct beneficiaries of the company's continuing success. READ MORE
GTReplicate update: Delta Replication now live
GTReplicate allows changes made to master files and documentation onshore to be replaced or updated across the fleet using GTMaritime's secure and efficient FastNet platform. Without the need for crew intervention, GTReplicate now includes Delta Replication functionality which ensures only the amended data is transferred to the vessel. for continued compliance with guidelines and regulations. WATCH NOW
GTSentinel 8 now available
To keep up to date with the cyber threats that the maritime industry is facing we have released GTSentinel 8, the latest version of our comprehensive maritime antivirus product. GTSentinel is an all-embracing antivirus solution, optimised for the maritime market and designed to protect the vessel whilst minimising the impact on communication networks. GTSentinel utilises the well-respected and industry leading endpoint antivirus solution from ESET. READ MORE
Over 7,500 vessels now powered by GTMaritime
More than 7,500 vessels are now using solutions powered by GTMaritime. We understand the challenges of staying connected safely at sea and offer a range of secure solutions with our FastNet platform ensuring your vessel is always connected. In the last month 19,198 unknown malware attacks have been blocked by our Advanced Threat Protection, which equates to one in every 822 emails received. WATCH NOW
Delivering reliable and secure data communications for Wallem
Secure and reliable ship to shore communication is essential for exchanging data and managing operations. GTMaritime recently provided a complete communications package to support the deployment of Wallem Group's new fleet operations solutions, enhancing the user's overall data communications experience and security. READ MORE
The FastNet Forum is open for discussions
We are delighted to have launched the FastNet Forum which is available for all GTMaritime customers and resellers of products Powered by GTMaritime. The FastNet Forum is a place for independent discussion on maritime digitalisation and welcomes open dialogue on all ideas and topics. READ MORE
Building maritime cyber resilience as attacks reach three-year high
The IMO guidelines on maritime cyber risk management provide the basis for a safer, more secure and resilient cyberspace for shipping operations. With the new IMO2021 regulations now in effect, Jamie Jones, Operations Director at GTMaritime, explains why vessel owners must act without delay to ensure cyber-security is incorporated in their ISM Safety Management Systems. READ MORE
GTMaritime delivers free service to support cyber compliance
As shipping lines grow ever more reliant on digital links to shore, GTMaritime has released Compliance Maintenance, a new service for customers that provides the option of automatically keeping GTMaritime software used onboard up-to-date to ensure that owners are constantly compliant with IMO cyber-security guidelines. READ MORE
IMO2021, not just an IT concern
IMO2021 came into effect on 1 January and it is vital that ship owners and managers continue to monitor the systems and processes in place to ensure vessels remain cyber secure. Our Global Commercial Director, Mike McNally, discusses what shipping companies can do to ensure cyber security and remain compliant with new regulations. READ MORE
Shipboard cyber security – an interview with Mike McNally
In February, our Global Commercial Director Mike McNally, was interviewed by Cyprus Shipping News where he discussed shipboard cyber security, IMO2021 and the evolution of cloud-based services in the maritime industry. READ MORE
For further information please contact:


Alexandra Collins​
Marketing Manager, GTMaritime
+44 (0) 1925 818918
Alexandra.Collins@GTMaritime.com
www.GTMaritime.com


Amanda Buchan
Account Manager, JLA Media
+ 44 (0) 7487 802 818
amanda.buchan@j-l-a.com
www.j-l-a.com

This email was sent from #[CAMPAIGN:SENDER_NAME]# to #[EMAIL]#.
#[LIST:COMPANY]# | #[LIST:ADDRESS]#
Building cyber resilience in the maritime industry as attacks reach three year high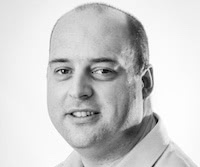 With new IMO regulations now in effect, vessel owners must act without delay to ensure cyber-security is incorporated in their ISM Safety Management Systems, writes Jamie Jones, Operations Director at GTMaritime.
IMO's requirement for cyber risk to be addressed in vessel Safety Management Systems entered into force on 1 January. The ruling was originally adopted by IMO in June 2017, so ship owners have had more than three years to prepare for the deadline.
During that period, it is fair to say that attitudes towards cyber risk within the industry have shifted markedly. While initially greeted with a degree of indifference, a succession of incidents across the maritime supply chain have proved beyond all reasonable doubt that cyber-risk is not a 'hypothetical' concern – but one grounded in our daily reality.
This reality is corroborated in BIMCO/Safety At Sea's most recent cross-sectoral survey on the subject. The results, published in 2020, show security breaches reaching their highest in three years. Just under a third of respondents stated that their organisations faced a cyber incident in the previous 12 months compared to 24% and 22% in 2019 and 2018, respectively.
The increasing number of stakeholders acknowledging that cyber threats to ships risk business continuity has been sufficient to prompt most ship owners into action in time for entry into force of the IMO2021 regulations.
The IMO guidelines on maritime cyber risk management provide the basis for a safer, more secure and resilient cyberspace for shipping operations. They offer a framework to identify and mitigate current and potential vulnerabilities and advise all ship owners and operators to develop rigorous hardware, software and crew training defences against the influx of cyberattacks targeting ships at sea.
The guidelines also highlight that compliance is not simply a tick box exercise, and instead needs to be proactively managed and continuously monitored as technology and threats become more sophisticated. They emphasise how "risk management is fundamental to safe and secure shipping operations. Risk management has traditionally focused on operations in the physical domain, but greater reliance on digitalisation, integration, automation and network-based systems has created an increasing need for cyber risk management in the shipping industry." IMO recommends that cyber risk management should form part of an organisation's existing risk management processes and be incorporated into their ISM Safety Management Systems.
BIMCO's 2020 survey offered little by way of surprise when it came to the most frequent source of cyberattacks. Around two thirds of respondents had experienced phishing, while nearly two in five reported having been prey to its targeted and more dangerous variant, spear phishing. One third of incidents were triggered by malware.
Regardless of industry sector, phishing remains one of the most common forms of cyberattack, owing to the relative ease with which it exploits security gaps and its high levels of success in causing data breaches. Many have learned to recognise and ignore more obvious examples. However, the rise of spear-phishing is troubling. Written in industry lingo from legitimate-sounding sources, such messages are more convincing and less easy to spot – particularly by seafarers juggling multiple tasks in the frantic hours before arriving in port.
Email was one of the first infection pathways for cyber contagions and even today remains a primary point of entry, particularly as ships become more dependent on electronic communication in their day-to-day operations.
Technical solutions are available to stop the vast majority of these attacks in their tracks. GTMailPlus from GTMaritime, for example, can protect vulnerabilities by sifting incoming message traffic using the latest anti-phishing and virus detection technologies to prevent damaging or fraudulent messages ever reaching a vessel's mail server. Last month the GTMailPlus Advanced Threat Protection feature blocked a staggering 29,406 unknown malware attacks, which equates to one in every 510 emails.
Such solutions are doubly important because ships often have PCs running older operating systems which haven't had the latest updates applied, where simply displaying a message containing a dangerous payload can be enough to activate certain kinds of malware. The UK's National Cyber Security Centre highlights the awareness of hackers to these vulnerabilities and how continuing to use out-of-date software dramatically increases the likelihood of a serious cyber incident. The absence of the latest protection can also make breaches harder to detect.
In fact, a single piece of out-of-date or obsolete software can create an entry point. One way to address this is to have processes in place to ensure all software is automatically updated and redundant software removed from systems. In doing so, the attack surface and number of entry points available to hackers can be significantly reduced.
For this scenario, GTMaritime has developed GTDeploy specifically to meet the demands of satellite connectivity. Managed through a dashboard, GTDeploy enables ship owners and operators to update and patch systems easily, to fix and remove bugs, and to add new features automatically across all vessels and computers on-board. Running in the background, it allows companies to prioritise and control updates remotely, protecting systems integrity, minimising risk and ensuring business continuity.
However, the ability to stay one step ahead of detection and opportunism are two enduring characteristics of the cybercriminal. Soon after the first coronavirus lockdowns came into effect in 2020, a report from the British Ports Association and consultancy Astaara estimated that the number of cyber-attacks in the maritime sector had increased by a factor of four.
Today, we know how malevolent payloads reach inboxes and understand the behavioural cues that are likely to drive users' reaction to them. If keeping ship system software up to date and reviewing its status regularly is therefore increasingly vital due to the interdependencies of systems within systems, so is crew vigilance.
After all, with more IT hardware and infrastructure on-board, and greater connectivity than ever before, vessels are becoming complex cyber ecosystems that are increasingly within striking distance in real time.
Why do 7,480 vessels use GTMartime's solutions?
We are experts in maritime data transfer
With over 20 years of expertise, we understand the specific data needs of the maritime industry. Our reliable services and unrivalled 24/7, 365 support help simplify the complexity of remote connectivity, keeping you secure and travelling in the right direction. When you buy a GTMaritime service, you are benefiting from an integrated relationship for the long-term.
Our vessel solutions drive efficiency
We are more than just mail. Our fully optimised fleet solutions, including maritime email are thoroughly tested to give you highest availability and redundancy of service. Our services and global technical support ensure that we make life easier for both crew and shore-based IT. Adding value to ensure you are regulation-ready and running at optimal operation performance.
GTMaritime's security solutions are delivered airtime, hardware and software independent, allowing them to work within the current vessel IT infrastructure.
They are able to integrate with shoreside solutions such as Office365. In contrast to apps that pester for attention and disrupt workflow, the service works quietly in the background so the only thing end-users will notice is a reduction in unwanted and potentially harmful messages.
We help reduce digital operational risk
Our specialised maritime technical expertise enables us to create certainty, with quality security and integrated data services easy-to-use platforms and remote deployment continue to reduce your attack surface and maintain optimum confidentiality by default. We offer the upmost integrity and bandwidth control.
All mail traffic passing through GTMaritime's gateways is deep-scanned for potentially harmful content or payloads before it is transmitted and allowed onboard. The Advanced Threat Protection (ATP) engine at the heart of the system utilises the latest algorithms and AI techniques to achieve a 100% detection rate for malware, and forms part of an end to end secure solution including Anti-Phishing, Antivirus and Spam Management.
Our solutions stay one step ahead for future reliability
We understand the growing demands of staying connected at sea and are looking ahead to the challenges to come.As a partner driven by innovation, we continuously evolve our support and services. Our high-performance software provides future reliability to ensure that you remain secure and operational wherever the future might take you.
"Our customers work with non-standard network environments, tying together equipment and systems from multiple vendors, using multiple satellite connections in remote locations. Our challenge is to understand those requirements and devise solutions that ensure data transmission is efficient, reliable, and above all secure."

Jamie Jones. Head of Operations.
IMO2021, not just an IT concern
IMO2021 came into effect on 1 January and it is vital that ship owners and managers continue to monitor the systems and processes in place to ensure vessels remain cyber secure. Mike McNally, Commercial Director at GTMaritime discusses what shipping companies can do to ensure cyber security and that they remain compliant with the new regulations.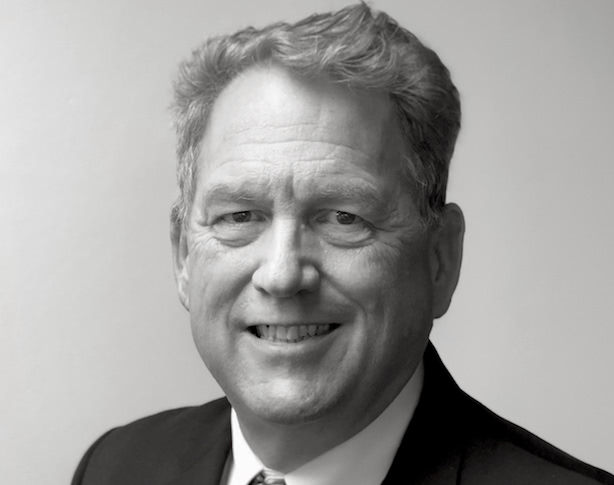 The IMO2021 guidelines on maritime cyber risk management provide the basis for a safer, more secure and resilient cyber space for shipping operations. They create a framework for ship owners and operators to develop rigorous hardware, software and crew training defences against a rising tide of cyberattacks affecting ships at sea.
There are three ways companies can reduce the attack surface and minimise exposure to cyber-threats.
The first is to complete a regular cyber security audit. Companies need to assess how they are currently managing cyber security then identify and define the roles and responsibilities required for cyber risk management. This includes identifying which systems, assets, data and capabilities could present a risk to each vessel's operations if disrupted. When discussing cyber security, a lot of people focus on administrative systems (IT) as the source of data breaches. However, the cyber threat to operational technologies (OT) is especially important as the maritime industry embraces digitalisation because breaches can have an impact on crew and vessel safety.
With this in mind, once a company has completed the audit it is then in a position to look at how it is going to protect, detect, respond and recover in the event of a cyber attack. Each step is important and there are a range of solutions available that can support robust cyber security management.
The next, and arguably an obvious area for vigilance, is to ensure that all software is kept up to date: just one piece of out-dated software can offer cybercriminals the route to network infiltration. It is not uncommon for individuals to ignore a software update notification, so having systems in place which can provide fleet-wide updates automatically is beneficial, especially given that third party systems interface with ship networks.
Hackers also look for vulnerabilities in software and rely on it not being updated. Having processes in place to automatically update and ensure all software is updated therefore significantly reduces the attack surface and ensures potential entry points are secure.
GTMaritime's GTDeploy product, for example, allows companies to deploy software update patches to remote locations, and has been designed specifically for the maritime industry to meet the demands of satellite connectivity. Managed through a dashboard it is easy to deploy across all vessels and computers to facilitate updating patch security holes, fixing and removing bugs and adding new features. Software such as GTDeploy makes what is usually a labour intensive and costly process simple by running in the background and allowing companies to prioritise and control updates remotely.
And finally, systems vigilance must be matched by vigilance among users: ensuring employees are cyber aware is a key factor in preventing a cyber-event and trained in how to respond if such an event occurs. Seafarers whose contact with the outside world may rely disproportionately on the IoT need to be especially vigilant regarding phishing emails, discouraged from clicking on links from unknown sources and understand the systems maintaining the cyber integrity of the vessel and its operations.
By regularly reviewing current cyber risk management and addressing gaps, investing in systems which automatically update software and enhancing staff knowledge and understanding, companies can ensure compliance and reduce the risk of a cyber attack.