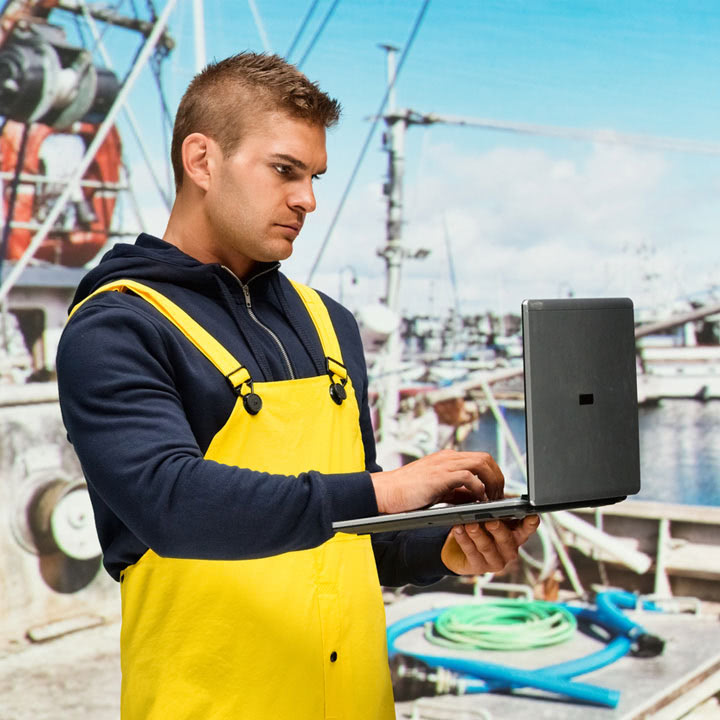 Established in 1975, Sealion Shipping operates one of the most diverse fleets in the offshore industry. Its 26 ships sailing under the Toisa brand, range from platform supply, ROV support and well testing vessels to diving and construction support ships and anchor handlers.
The fleet supports the day to day production process for oil companies but is also used in exploration work, the opening and closing of wells and providing accommodation for workers.
It works direct with production companies and also with contractors whose role is to put together a complete package that fits desired project scenario. Fulfilling such varied requirements makes Sealion akin to the 'Hertz car rental' of the seas, according to IT Manager Simon Hayes.
To ensure that it can meet the highly demanding requirements of its charterers, Sealion relies on its trusted long term relationship with GTMaritime to manage and support its email connectivity.
Critical to Sealion's approach to its communications is the use of a partner with whom they have grown over time and which truly understands their needs.
"We have been with GTMaritime since day one. There have been many opportunities to change but we have never been tempted," says Hayes. "We think it's a good idea that somebody takes the full responsibility for the email service. It's such an important and integral part of the way we do business."
Ships in the Toisa fleet feature an onboard office with a server, a domain and workstations which are preconfigured before installation. This means Hayes has access their systems remotely and can make changes as needed.
The immediate advantage of using GTMail is the simple set-up and ease of use. installation is straightforward enough to performed remotely or by the crew. A critical advantage of the system is that it works on the 'store and forward' principle. This means that if the ships lose their satellite connection, emails don't bounce back, but rather are queued up, ready for distribution once the connection is back up.
Hayes says the decision to rely on GTMaritime for its email services reflects its unique service and support culture which is focussed on customer care around the clock.
"In terms of support GTMaritime are always very quick off the mark. From the start they've always been available at the end of the phone and in a global market that's critical," explains Hayes. "When you're in Singapore and you've got a couple of hours to deploy a bunch of computers and something goes wrong you need to know you can get the support you need before the gangway goes up."

IT Manager Simon Hayes
Hayes says being able to make a phone call in Singapore business hours and know he would get a response has been 'worth its weight in gold' and he says the relationship is two-way. "GTMaritime know us, they know our business. There has been continuity in the company, a lot of people have grown up in it and are still there," he adds.
Too often he says, successful IT companies with a popular product and a great team can grow to a point where that level of service is reduced or lost completely. GTMaritime has been able to deliver by focusing on the development of its product line and customer support.
"GTMaritime have been very consistent and the fact that there is succession there is very comforting," he says. "Because of that, they can concentrate on doing what they do well, not trying to take over the world. That is an incredible assistance to us in the industry."

IT Manager Simon Hayes