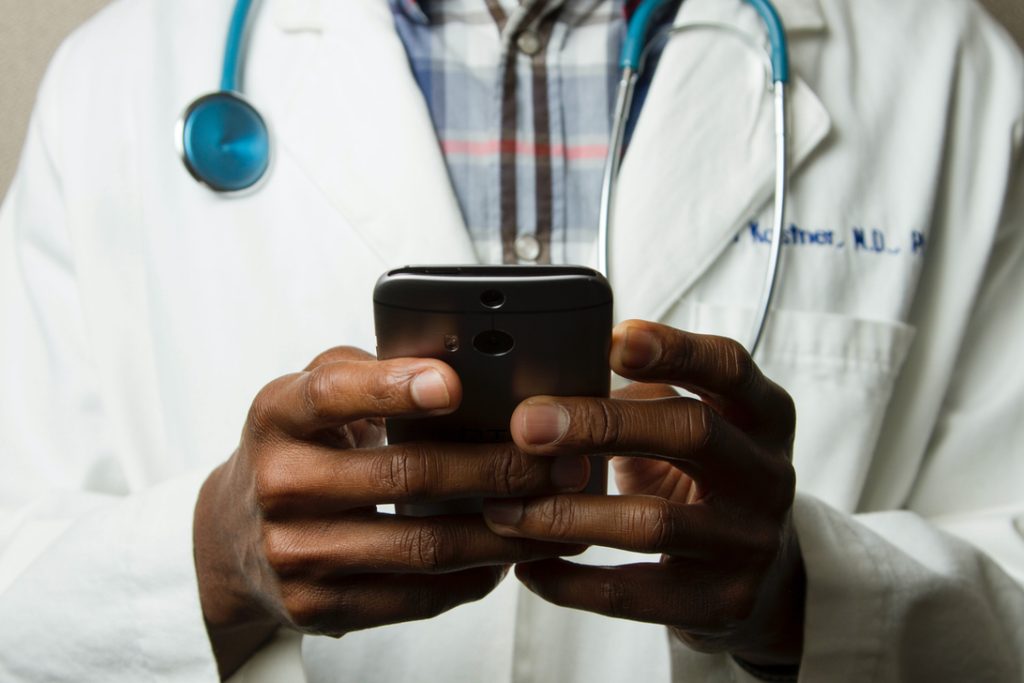 Injuries and illness on board ships are an unfortunate reality for seafarers and ship operators. Except for some passenger ships which are obliged to carry qualified doctors on board, immediate medical assistance will normally be limited to the first aid abilities of the crew, the contents of the ship's medicine chest and the guidance given by the International Medical Guide For Ships and the associated Medical First Aid Guide for Use in Accidents Involving Dangerous Goods (MFAG) or whatever other reference books are carried on board.
The usefulness of that guidance may be diluted by the books being in a language that is not necessarily the mother tongue of the person using it and by it containing specialist medical terms which may make finding the advice difficult.
Fortunately for seafarers, what is now known as telemedicine has a surprisingly long history dating back to the early years of the 20th Century when expert advice could be obtained using the new medium of radiotelegraphy invented by Marconi. The first dedicated services for ships offering free assistance date to the 1920s and 1930s and by 1932 The International Telecommunication Union (ITU) was publishing details of coastal radio stations that could link to the available services.
Although this was a laudable development, and probably well received by seafarers and shipping companies alike, they should not be forgotten that the doctors involved were generally speaking to crew members without a basic knowledge of medicine and therefore the ability to describe the patient's condition and symptoms would have been limited and potentially resulted in many wrong diagnoses being made.
More to the point, even expert medical appraisal is no substitute for treatment in emergency cases that require the use of drugs not carried onboard or surgical operations. Ships are still reliant on medevac services and that may mean a diversion is necessary. Depending upon the ship type, service and distance from land, a diversion can means additional costs of up to $200,000. Such a cost is justifiable under most circumstances but there is anecdotal evidence that many 'emergencies' turn out to be minor illnesses that did not need emergency assistance.
Ships in port can usually avail themselves of local medical services and for most ships, their P&I Club will likely cover the cost of emergency treatment for ships at sea often thousands of miles from land and beyond the reach of medical evacuation, the remote advice services are still available and the extent of service they can offer has increased significantly already for ships with appropriate equipment on board.
At a very early stage in the marine satellite era in 2001, a Norwegian company called iMed piloted a service with a local shipowner in which a digital camera was used to transmit images and a modified ECG machine could send readings ashore. In 2009, TeleMedic Systems tested its Vitalink monitoring system over the Iridium network which at that time was limited in bandwidth. The VitalLink3 is a small, lightweight and durable telemedicine device that connects to and communicates with medical sensors. It can transmit details of pulse, blood pressure, temperature, blood oxygen content and more allowing the doctor at the shore end to make much more accurate diagnoses.
The VitalLink3 unit collects the date provided by the peripherals, organises it into a consistent, synchronised format and then sends the information over a data link to the VitalNet server. Standard Windows PC's, laptops or tablets can connect to the VitalNet for viewing the data either live as it is received or any time after the event.
Today there are several services that offer a modern telemedicine service for ships but penetration into the commercial ships sector is still a long way behind cruise ship provision. The service providers or maybe enablers come from different backgrounds with some being charitable or subscription medical professionals, others equipment suppliers and in the case or Marlink's Telemed a communication service provider. All operate along the same lines as the iMed and Telemedic services mentioned above but with more sophisticated medical equipment made available on board.
There are few published statistics on the number of incidents where remote medical assistance has been provided using modern communication facilities it is difficult how easy they are to use and how reliable. A 2012 study ( Dehours E, Vallé B, Bounes V et al. User satisfaction with maritime telemedicine. J Telemed Telecare 2012 )reported that, while ECG equipment was available in quite a lot of ships, actual recording was problematic in 23% of the cases, and transmission of the results was an issue in 17% of the cases.
In the intervening years, bandwidth available for marine communications has increased considerably with the uptake of VSAT
While emergency assistance is a vital aspect of telemedicine, there are more routine matters that are also being offered by a number of companies. Ships are obliged to have on board a variety of medicines, dressings, appliances and equipment by IMO and flag state regulations. Normally a room on a ship is designated as the medical room and the drugs and equipment needs to be properly stored and managed there as well as emergency first aid stations around the ship.
Ensuring the ship's medicine chest contents are appropriate and in date is an aspect that can sometimes be overlooked or poorly controlled. A service such as the ShipMed Safety System offered by Norwegian company Medi3 is a practical solution. The cloud-based software solution ensures regulatory compliance at all times, and value added services keep the vessel several steps ahead of existing compliance requirements.
It includes medical supplies, log and purchasing reports and to-do lists, as well as a separate report on narcotic medicines, to provide a greater level of control and peace of mind to the medical personnel responsible for the medical facility. The system also provides quick references for medical equipment needed for different injuries, and videos demonstrating various medical procedures.