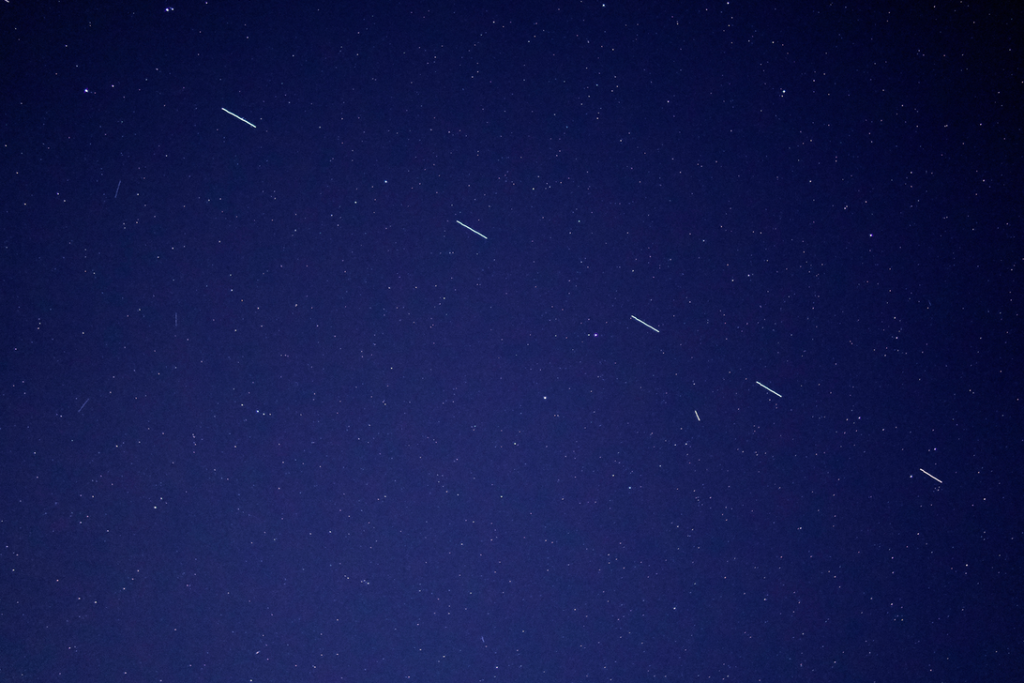 As more and more equipment and service providers try to digitalise the shipping industry, one of the obvious needs is for reliable, robust and most importantly low cost broadband communications.
It is one thing to analyse data from let's say a ship's main engine to predict potential maintenance needs in the near future using data transmitted over time and with no real degree of urgency. It is another thing altogether to attempt to reset engine parameters while the ship is at sea which some equipment suppliers are now wanting to do
And of course, it's not only essential equipment like the engine where data transfer is increasing. Cargo owners may want to know the exact conditions prevailing inside the container that is transporting their goods around the world. Owners and time charterers will want to know as much as possible about position, course, performance and bunker consumption.
Then there is the crew and welfare to consider. Seafarers may once have been content with an occasional letter to or from home and maybe a phone call made ashore when in port, but today they demand more or less the same connectivity as people ashore expect and enjoy.
However, connectivity comes at a price and although VSAT costs have come down over time, cheaper ways of connecting and transmitting increasingly large amounts of data are considered essential if shipping is ever to become as digitised as many expect it to be. One possible way of achieving this is the increasing number of new LEO networks being put into service or planned.
Basic information about LEO networks and how they operate can be found here.
LEO systems are not new to maritime, Iridium has been offering a service for over two decades now and since 2020 has been able to offer an alternative to the Inmarsat GMDSS network. The company was authorised by the IMO in early 2020 but could not begin offering GMDSS services until type-approved equipment was available.
Iridium operates its LEO network – which has global coverage – using just 66 satellites with another nine in orbit for use as spares should the need arise. Today the company is using its NEXT generation constellation with satellites launched between 2017 and 2019 replacing the original satellites although these remain in orbit and can be used in an emergency if Iridium deems it necessary.
LEO networks promise a lot however, development for maritime use has not been without difficulties. Iridium itself was initially launched by Motorola in the late 1990s but soon hit financial troubles and was saved only by intervention from the US government. Today the company is in private hands and operates quite successfully.
Other planned LEO systems have also hit problems. LeoSat founded in 2013 folded in 2019 without a satellite going into space. OneWeb founded around the same time was also facing closure in 2020 and filed for bankruptcy. However, its planned constellation of 648 satellites was rescued by the UK government and India-based Bharti Global who found new investors and relaunched the company.
The financial failings are caused by the capital intensive costs of building and establishing a LEO network using so many satellites. Costs will run into billions of dollars before even a single cent can be earned.
OneWeb was to suffer further problems because it was using Russian spacecraft to launch its satellites. With the hostilities in Ukraine, OneWeb was forced to abandon this option and has dozens of satellites stranded in Russia that have not been launched. 
At the time, OneWeb had launched about 75 percent of its planned constellation. It then arranged launches with an Indian space organisation and Elon Musk's SpaceX. One rocket from India delivered 36 satellites in October last year and since then two SpaceX launches have deployed 80 more satellites. Just two more launches from India are planned.
OneWeb's use of SpaceX was a little surprising as that company has been building a competing service with its Starlink service. Starlink takes satellite constellations to a new level with regards to the number of satellites. Already there are more than 3,000 satellites in orbit for Starlink and a second generation of 7,500 has been approved by US authorities. Starlink has said it eventually plans to have 42,000 satellites in orbit. Unlike most of its rivals, these satellites are very small and orbit at very low levels, they also have a useful lifespan of only around 5 years.
As things stand, LEO networks for maritime use other than Iridium are in their infancy and unproven. The Starlink Maritime service was only launched in July last year but has been very successful in signing up users and linking with established satellite service providers in the maritime arena. Since the launch last July there has been a constant stream of press announcements from Starlink covering its latest customer gain.
Starlink does remain very much a LEO-focused organisation but OneWeb has merged with Eutelsat which operates a geostationary constellation and Inmarsat plans its own LEO system under the name Orchestra. 
LEO- pros and cons
The reason why LEO networks hold so much promise for maritime is the low latency permitted by the lower earth orbit. Latency is the delay in processing data over a network connection. Theoretically, the lower orbit compared to geostationary satellites can offer a connection fifteen times faster putting ships at sea in the same position as offices linked by cables ashore.
But there are also downsides. The large number of satellites present in the LEO constellations does mean the area covered by each satellite is relatively small. Because the constellations have not been developed with maritime as the sole, or even the most important, customer base, many of the satellites deployed will be in orbits that cover the largest land masses possible.
The Starlink coverage map (https://www.starlink.com/maritime) shows good connectivity in Europe and the Mediterranean, around the US East and West coasts and the Great Lakes, Brazil and West coast of South America and Southern Australia. While coverage will likely improve as the constellations expand it is not yet certain when all of the open seas will have reliable coverage.
Another factor to consider is that with LEO systems there needs to be a good line of sight between the satellite and the antenna. Movement of ships at sea can be violent and dynamic so there is the very real possibility of losing contact with a satellite. In addition, as the satellites are in orbit, they are moving targets themselves and there will be a need to reconnect with the next satellite in orbit as one moves away. Although Starlink has developed a maritime antenna, reliable evidence of operation over time does not yet exist.
LEO systems may also face other hurdles. There are objections to the high numbers of satellites being sent into orbit from astronomers and others. There is a safety risk to consider as hundreds of thousands of satellites are sent into space and the possibility of collisions increases. And finally there will be competition for spectrum allocation as more and more LEO systems are deployed. This will be a matter for global regulators to resolve.
So, while LEO networks do offer the chance for shipping's digitalisation journey to accelerate and expand, there are good reasons to weigh up the pros and cons. Certainly the mandatory GMDSS requirements currently mean ships have to commit to Inmarsat or Iridium for regulatory compliance. However, commercial communications are not covered by those rules so ship operators have a growing choice for their routine needs and increased monitoring of equipment and operation purposes.