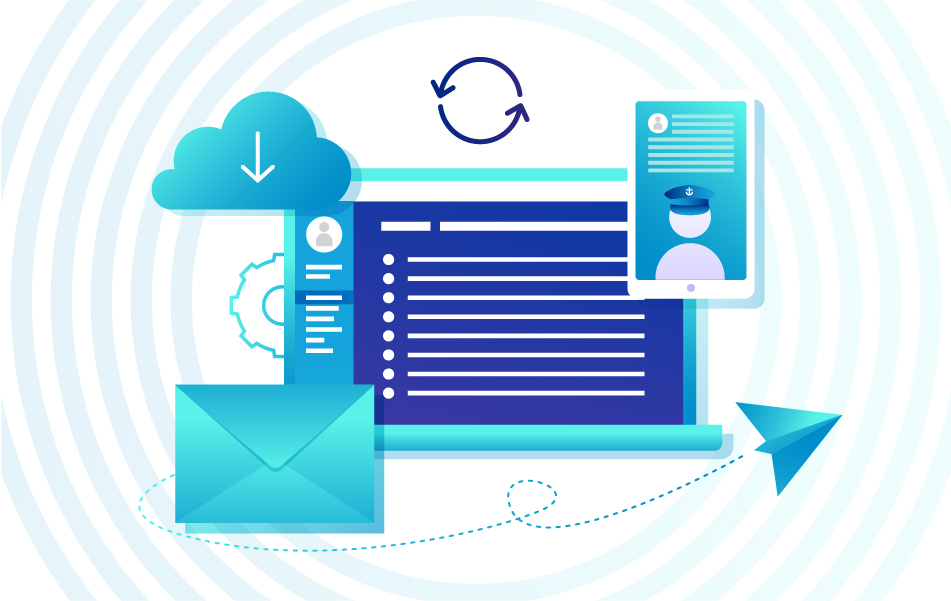 In the ever-evolving world of maritime IT, efficiency and reliability are paramount. The need to deliver software updates, patches, and ensure seamless operations across fleets of vessels has never been more critical. That's where GTMaritime steps in, revolutionizing the software deployment landscape to enhance productivity and performance in maritime environments, with GTDeploy
With a deep commitment to empowering maritime organizations, GTMaritime has introduced a host of innovations that aim to transform the way software deployment and patching are managed across vessels and fleets. These enhancements not only increase productivity but also contribute to a more seamless experience for IT teams operating in the maritime sector.
Enhanced Deployment Workflows
One of the most significant improvements comes in the form of streamlined software deployment workflows. These refinements pave the way for IT teams to handle the deployment of software packages more effectively and efficiently across vessels and fleets. The deployment process, previously known to be cumbersome and time-consuming, is now simplified and optimized for a smoother operation.
This newfound efficiency is crucial for maritime operations, as it ensures that vessels can continue running with minimal disruption while receiving important software updates and patches. The old days of manual, error-prone software deployments are gone, replaced by an automated, controlled system that can be managed remotely.
Redesigned Automation Rules
The introduction of redesigned automation rules is another major leap forward. These rules offer a higher level of flexibility and control to IT teams, making it easier to manage software deployment and patching across vessels. This adaptability is essential in the ever-changing maritime environment, where different vessels may require different software configurations.
By providing IT teams with tools to tailor deployment strategies, GTMaritime's solution allows for more personalized and efficient software management. It means that even in a diverse fleet of vessels, software deployment can be handled seamlessly, ensuring each vessel operates optimally.
Performance Improvements for Larger Fleets
One of the challenges that larger fleets face is maintaining consistent performance across all vessels and onboard computer systems. GTMaritime has addressed this issue by enhancing the software deployment platform GTDeploy to support these larger fleets effectively.
These performance improvements are a testament to GTMaritime's dedication to ensuring all vessels within a fleet can benefit from a unified and optimized software deployment process. By delivering software packages and patches with the same speed and efficiency across vessels, operational disruptions are minimized.
In a nutshell, GTDeploy offers a range of benefits for maritime IT professionals and organizations:
Increased productivity through streamlined workflows
Redesigned automation rules for greater control
Performance improvements for larger fleets
These improvements are poised to revolutionize software deployment in the maritime sector, helping organisations achieve a more efficient and reliable IT environment.
In conclusion, GTMaritime is at the forefront of reshaping maritime IT with innovations that drive productivity and performance. By enhancing software deployment and patching processes, the maritime industry can look forward to a future where vessels and fleets operate seamlessly, bolstered by efficient, automated software management.
Discover more about GTMaritime's innovative solutions and how they can transform your maritime IT operations. Contact our Sales Teams Here