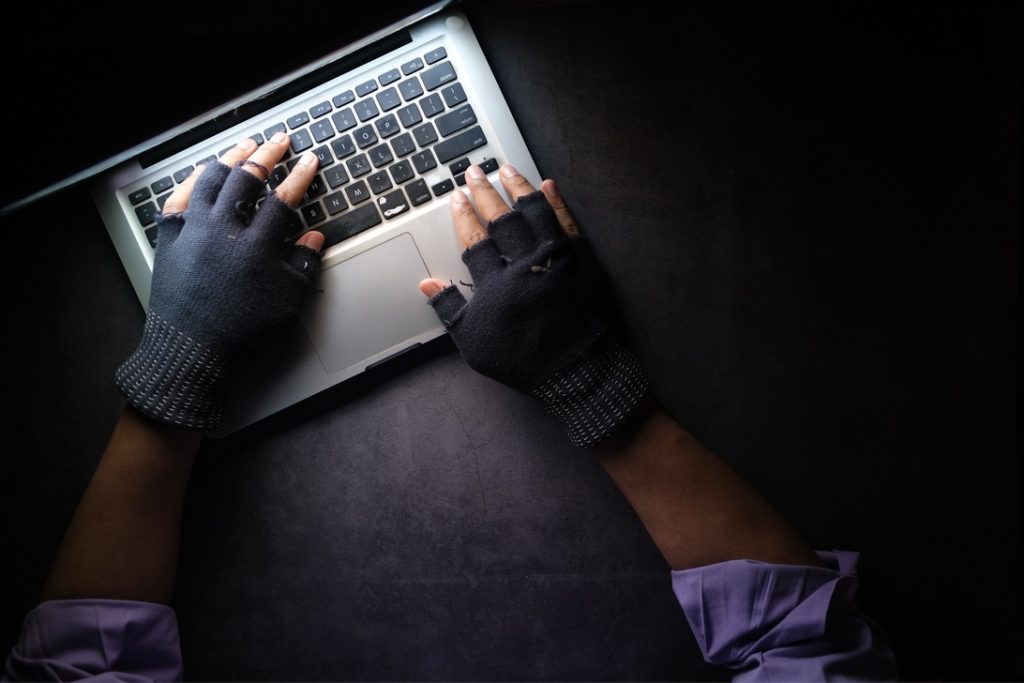 Geopolitics may be a relatively modern term to describe how war, civil unrest, economic relationships between countries and trade agreements influence the world and day to day life and business but it is something that shipping has learned to exist with over centuries.
However, in the modern world geopolitics plays out in different ways than it did in less digitalised and connected eras.
It is often said that shipping is an industry that is out of touch with modern ideas and digitalisation suggesting it exists in some sort of bubble. That is not really the case and while shipping may not necessarily be a pioneer in those fields, it makes use of digitalisation and communications as much if not more than many shore-based activities. Which makes it equally vulnerable to the cyber threats that come from geopolitical events in the 21st Century.
[optin-monster slug="htfp7ahphtj7x2b5bovo" followrules="true"]
Events such as the military invasion of Ukraine by Russia and the civil war in Yemen may be what most would consider war, but bombs and bullets are only a part and cyber attacks on infrastructure can be more damaging with the targets being financial networks, communications and corporate IT systems.
The public is quite aware that criminal cybercrime is common, and many have fallen victim to it but perhaps cyberwarfare is to them the stuff of films rather than reality. After Russian forces entered its territory the government of Ukraine recruited an army of IT volunteers reportedly 400,000 strong to hack into Russian government, bank and corporate websites and cause as much chaos as possible. 
Russia has since even accused the US of also being engaged in a cyberwar against it and has threatened to respond in kind.  In addition, in recent years there have been reports that China and Iran have both been active in hacking western organisations at different times and it is very probable that western governments have been equally culpable.
Attacks on weapons manufacturers and government departments may not be a threat to shipping but the attacks on infrastructure and financial institutions certainly could be. Although it is difficult to determine truth and propaganda, Ukraine did report in late April that it had foiled a hacking attack that could have shut down the country's power grid.
A similar attack that was successful anywhere in the world would mean most ports and many communication systems would be without power and inoperable. If the banking network was affected there would be more problems. Shipping is hugely dependent on the international banking and finance system for payments of freight, port costs and bunkers as well as sale and purchase of ships and equipment.
The risks for shipping from Geopolitical events are not just about cyber attacks as sanctions can also have a damaging impact. One high profile case involved the recently delivered Norwegian coastal ferry Havila Capella. 
Although owned by a Norwegian company and built in Turkey, apparently the finance arrangements were made by a company in Hong Kong that has Russian ownership connections. The ship was obliged to cease operations for some time whilst alternative arrangements were put in place. The geographical spread of involved organisations is not uncommon in the shipping world and could in theory impact many more vessels.
Communication systems can so easily be impacted by geopolitical events in many ways. AIS was originally developed as a navigation and communication aid but has evolved into something much more. Today through coast stations and satellite systems, the movement of ships is monitored in real time using AIS transmissions from ships. The sanctions imposed on Russia has led to many ships of all flags switching off AIS transmissions as a means to avoid detection during operations that could be seen as undermining the sanctions.
This could have implications for navigational safety because what might appear on a ship's radar as one vessel might actually be two engaged in subversive ship to ship transfers of cargoes. If both of those ships have AIS switched off there would be no way to easily pick up on this and if both ships suddenly began manoeuvring in opposite directions an unsafe situation could develop. A well run and equipped ship should be able to continue to navigate safely using older technologies but skills in this area are gradually diminishing as more and more navigators have come to rely on electronic systems.
In some areas of conflict, there could also be jamming or spoofing activities being carried out by the parties involved which could affect an innocent ship's GPS system. This again can impact navigation safety as can deliberate degradation of the GPS accuracy by governments that supply such services. Satellite or radio jamming is another potential problem that could affect any of the communication systems used by ships and have consequences.
There are other impacts of geopolitical events that can affect shipping outside of the technological arena. Relationships between crew members can deteriorate quickly so operators need to be aware of the potential for personal conflict. For some individuals sanctions can hit at a very personal level. A great many seafarers today are Russian or Ukrainian and it may be that despite the shortage of skilled crew, some operators will choose not to employ someone coming from a country involved in conflict. Here again, the sanctions against airlines operating can mean that a seafarer will find difficulty in returning home after his contract ends.
In an ideal world, some types of geopolitical events would not happen but shipping has to live with reality and operators need to address the potential issues in safety management systems and company policy by some contingency planning. From the ship side there needs to be procedures in place governing communications security. In addition a circular to ships advising on the likelihood of ships operating without functioning AIS, possible interference to GPS systems and the need for increased vigilance by navigating officers as well as regular checks on position fixing systems.

On shore, it would be wise to check all contracts relating to ship financing, ownership and also cargo documentation in order to identify potential risks of sanction breaches which could lead to blacklisting. Seek advice from P&I insurers as to any known risks and to pay more attention to circulars from P&I clubs and trade associations than normal. Consider communications policy and whether a second service should be added, eg if a ship only has Inmarsat communications would subscribing to an Iridium service be an option.