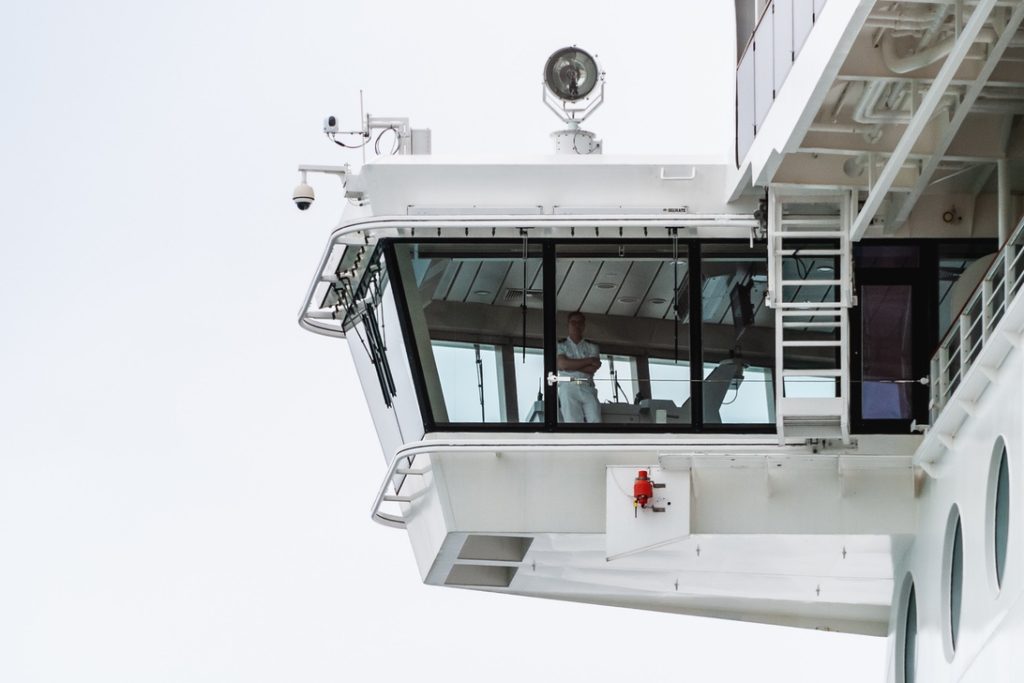 GMDSS – the IMO's safety system for ships in distress is to be overhauled and brought up to date with a planned coming into force date of 1 January 2024.
The overhaul is not news as such because it has been debated and discussed for several years since the IMO decided in 2008 that the system needed modernising. However, the final approval for changes agreed to date were adopted at MSC 105 which took place at the end of April this year. The process will involve changes to some SOLAS chapters including a complete re-write of Chapter IV – Radio Communications. There are a number of operational changes, new performance standards for equipment and changes to the carriage requirements.
[optin-monster slug="htfp7ahphtj7x2b5bovo" followrules="true"]
It is fair to say that the advent of GMDSS, which was first adopted in 1988, paved the way for a revolution in marine communications. Although the title is merely an abbreviation of Global Maritime Distress & Safety System the changes wrought by GMDSS transcend safety matters and have impacted almost every aspect of maritime communications.
Before GMDSS, maritime communications were only possible by standard radio equipment and were reliable over relatively short distances. The three types of radio frequency Medium (MF), High (HF) and Very High (VHF) each had their limitations. VHF was useful only to around 60km and was basically line of sight, MF had a longer range up to 400km but HF – which could be refracted by the ionosphere layers in the atmosphere had a range that could under ideal conditions extend to 3,000km. A ship's radio station would have been equipped for all of these frequencies and would have been manned by a radio officer whose sole task would have been communications.
When satellites began operating through the 1970's, it became clear that this provided a more reliable connection than HF and led to the founding of Inmarsat by the IMO in 1979. The prime purpose of Inmarsat was safety communications, but the first ships equipped with an Inmarsat A station used it mainly for commercial traffic.
When GMDSS arrived all ships, except those operating solely within a short distance from land, were obliged to replace existing equipment with a mandatory range of equipment able to cover a wide range of communication options. One of the requirements for ships without an Inmarsat A station was to install an Inmarsat C station.  
By dragging most ships into the satellite era, GMDSS did enable most of the subsequent developments in commercial rather than safety communications. It also gave Inmarsat, which has since become a private company, a virtual monopoly at least in the sectors of the shipping industry where compliance alone is the deciding factor in equipment selection.
That situation has already changed after the IMO finally accepted Iridium's application to be a GMDSS provider in 2018. There then followed a process of Iridium needing to gain recognition from individual flag states and to produce GMDSS compliant equipment for installation on board ships and at shore-based facilities. It culminated in 2021 when the first ships were fitted with Iridium GDMSS equipment.  
The recently adopted IMO modernisation plan will likely result in more services being recognised for GMDSS in addition to Inmarsat's current service, Iridium and Inmarsat's Fleet Broadband service. China's BeiDou has an application progress with technical evaluation of the service underway since 2020.  These alone mean that references to Inmarsat in SOLAS and GMDSS texts needs to be amended to cover other service providers.
The four Sea Areas delineated in GMDSS will need to change to reflect coverage of different services and the possibility that regional services might be approved in the future.
Some of the service providers of Maritime Safety Information (MSI) included in GMDSS have now become obsolete so there will be changes required here. The changes will mean that references to specific services will be replaced by more generic terms.
Previously, SOLAS contained references to communication equipment in other Chapters beyond Chapter IV but these will now be deleted and Chapter IV will become the focal point.  
Search and Rescue is being improved under the new GMDSS with recognition of new providers and the implementation of the Cospas-Sarsat MEOSAR system. Along with this there will be new performance standards for float-free EPIRBs which should mean faster recognition of emergency signals.
To incorporate the new GMDSS system changes requires amendments to a large number of IMO resolutions and performance standards. There will be corresponding new training requirements as well. This latter point will apply particularly to non-SOLAS ships in the GMDSS system. There are changes too, for the Codes for Special Purpose Ships and MODUs.
With particular regard to the new performance standards for equipment, shipowners and operators may be advised to investigate these as they are published in the event that they are contemplating new equipment purchases in the run up to the January 2024 implementation date. There are at least 11 new performance standards which were approved at MSC 105, and these will be published in due course. Equipment manufacturers should be ensuring that existing and new  models of their products meet the required standards.