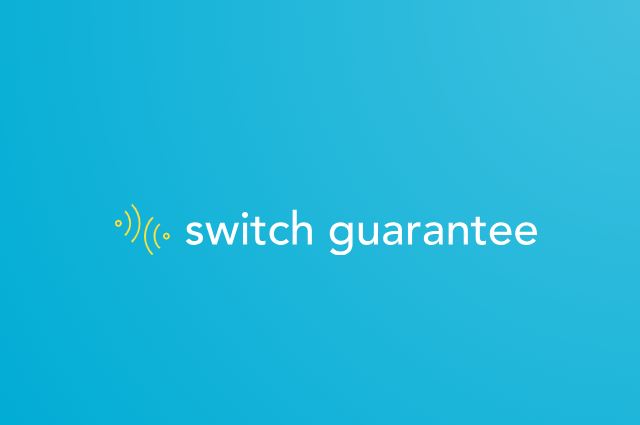 In a world where maritime communication is vital, your choice of service provider can make all the difference. At GTMaritime, we understand that making the switch to a new provider can sometimes be a daunting task. That's why we've introduced our Switch Guarantee Service, designed to make the transition to GTMaritime as seamless and stress-free as possible.
Quick and Easy Transition
Switching to GTMaritime is now quicker and easier than ever. We've designed our user interfaces with simplicity in mind, making it a smooth process for you to adapt to our services. Our team of experts is always ready to assist and guide you through the entire transition. You won't have to spend hours deciphering complicated systems or dealing with cumbersome technicalities – we're here to ensure a swift and painless switch.
No Billing Until Your Current Contract is Complete
We understand the importance of honoring your commitments. That's why we've eliminated any financial pressure associated with switching to GTMaritime. You won't have to worry about overlapping costs or paying for services you're not using. You can explore our services, experience the difference, and be certain that you're making the right choice without the burden of paying for two providers simultaneously. Our respect for your existing agreements is at the core of our commitment to delivering a seamless transition.
24/7 Support – We've Got Your Back
In the maritime industry, reliable communication is non-negotiable. With GTMaritime, you're not just getting a new provider; you're gaining a partner that's dedicated to your success. Our team of ITIL trained engineers is available around the clock, 24/7, ensuring that you can access your communications whenever you need them. Whether it's a simple query or a critical issue, our support team is always ready to assist you, providing peace of mind and keeping you connected.
Seamlessly Migrate Your Legacy Data
One of the biggest concerns when switching providers is the safe and efficient migration of your legacy data. We've got you covered here as well. GTMaritime's experienced data migration experts can work closely with you to assess your specific needs, plan the transfer, and execute it with precision. Your valuable data can be moved seamlessly, ensuring you don't miss a beat in your maritime operations.
Talk to GTMaritime Today
The advantages of switching to GTMaritime are clear: a quick and easy transition, no financial burden during the overlap, 24/7 expert support, and seamless legacy data migration. We believe in our services, and we're confident that you will too. If you're interested in learning more about our Switch Guarantee Service, or if you have any questions about the process, don't hesitate to get in touch with our team. We're here to help, and we're excited to welcome you aboard the GTMaritime family.
Making the switch has never been this straightforward and hassle-free. Trust in GTMaritime, and experience the difference today. Speak to our sales team to find out more.