24th May 2023
News
GTMaritime Achieves Focus Tier Status in CrowdStrike Powered Service Provider Program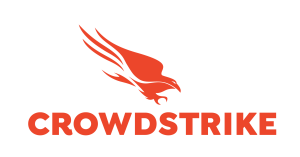 GTMaritime, a leading provider of secure maritime data communications solutions, has announced it has joined as a Focus partner in the CrowdStrike Powered Service Provider (CPSP) program. CPSP partners deliver services underpinned by the CrowdStrike Falcon platform and provide expertise and resources to enable organizations to stop breaches.
GTMaritime joins a group of CPSP partners who have met the Focus requirements of the CPSP program. Focus CPSP partners can choose to incorporate CrowdStrike package bundles or individual CrowdStrike Falcon platform modules into their security offerings.
GTMaritime's extensive technology services and solutions, built on the CrowdStrike Falcon platform, ensures regulatory compliance and protects ships from known and unknown malware and zero-day threats. The CrowdStrike Falcon platform is available from GTMaritime with two options (packaged Falcon bundle or individual Falcon modules) to fit customer requirements. It can include additional Security Operations Centre (SOC) services from GTMaritime to assist users with International Maritime Organization (IMO) compliance, while also offering access to the company's 24/7 support team.
"As a Focus CPSP partner, GTMaritime is dedicated to helping organizations reduce cost and complexity by consolidating point products," said Richard White, Global Commercial Director at GTMaritime. "We are delighted to be working with CrowdStrike and be in a position to deliver one of the most advanced cybersecurity platforms to the shipping industry. As cyberattacks continue to evolve and become increasingly sophisticated, it's vital that ship owners and managers are equipped with the most advanced solutions to track and identify threats and protect ships and connected infrastructure."
Partners and customers are leveraging the CrowdStrike Falcon platform to consolidate their security stack and save on operational costs. They want to easily and cost-effectively protect the broader attack surface including the endpoint, cloud, identity and more. As such, CrowdStrike is best-positioned to meet the needs of security platform consolidation for partners and customers with a single, lightweight agent, cloud-native architecture, integrated threat intelligence and elite human expertise.
Click here to find out more  or if you would like toarrange a demo